IT On-Site Support Technician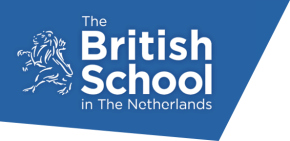 Description IT On-Site Support Technician
We are looking for an IT professional to join one of our 4 campuses, in The Hague, to provide technical customer service support in the school. You will form part of a team of 11 colleagues and you will deal with technical support on computers, mobile technology and other IT services. You will also have the opportunity to be part of IT projects across the schools.
Role Responsibilities:
• To provide on-site and remote technical support related to IT systems and handle calls submitted by end users
• Keep an accurate record of performed activities and maintain the helpdesk system
• Be part of specific IT project teams as and when required
• Together with peers and school leadership continuously consider and discuss how customer support and daily operation of equipment could improve
• Occasionally, you will be required to work from one of the other Hague based school campuses
Requirements IT On-Site Support Technician
We are looking for:
• A candidate with 1-5 years of experience in the IT field
• Fluency in English, both written and spoken (Dutch is not required, but English is essential)
• Thorough knowledge of Microsoft Windows environments
• A team player, who is also able to work autonomously
• Good customer service skills and attitude
• Attention to detail and the ability to complete tasks
• A professional who maintains confidentiality of information
• A flexible approach to working methods
• A candidate who is preferably in the possession of a valid driver's license and a car (this is preferable, but not essential)


An affinity or previous work experience in an educational and international environment will be considered a plus. Similarly, knowledge of Capita SIMS and experience with Apple iPads and Macs, particularly in combination with a Mobile Device Management system, will be an advantage.
How to apply
Location
The Hague
Publication date
29.09.2017
Publication end date
20.10.2017
Job details
Other details
Match criteria
Specialism
Information Technology (ICT)