Italian speaking Sales Representative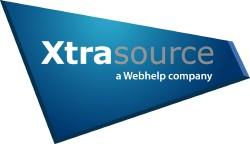 Description Italian speaking Sales Representative
Xtrasource Europe B.V. is looking for an Italian speaking
Sales Representatives
Enschede, the Netherlands.


About the job
For our customer contact center in Enschede we are looking for multilingual Sales Representatives. A Sales Representative (CSR- Dedicated) at Xtrasource is responsible for the handling of customer contact for one of our clients and requires the placing of orders via telephone, email and fax. Financial settlement of the orders is also handled by the CSR, he/she handles the customers pre- and after sales service.
The main tasks of the CSR are:
In a customer friendly manner process correctly and efficiently the orders placed by customers via telephone, fax or email.
Gather and document all necessary information per contact into the system in order to deliver a high quality of service.
Arrange financial settlement and payment of placed orders.
Offering of deals using the options available through the system.
Handling questions related to orders placed, all facets, including customs issues.
Give advice for the placing of orders via our client's catalogue.
Requirements Italian speaking Sales Representative
You speak Italian
It would be beneficial if you also speak the German language
Sufficient knowledge of English to follow training and communicate with colleagues.
Minimum of MBO (vocational) work and thinking level.
Experience in a Commercial Business to Business (B2B) or contact center environment is beneficial.
Excellent telephone etiquette.
Experience with order entry systems is beneficial.
A good control of the MS Office environment.
Company profile
Xtrasource Europe B.V. (www.xtrasource.com) is a European contact center located in Enschede, the Netherlands. We are specialized in providing support for leading technology companies who have outsourced their helpdesk or sales department to us. We offer customer contact solutions in 19 different languages in 24 countries for A-status brands.
Offer Italian speaking Sales Representative
Xtrasource Europe B.V. has an enthusiastic, internationally orientated working environment. We offer high quality training programs, which are fully paid, and we have good career opportunities. Every year we organize several parties (Halloween, Christmas dinner, Easter Breakfast etc.). If we would hire you, we can offer a half year contract and the opportunity to qualify for an indefinite employment contract on the long run. The gross monthly wage is € 1565,- excluding holiday payment (8%). You will automatically join our pension plan after 6 months. Besides the 23 paid holidays per year, you can get 3 extra paid holidays if you do not report sick. If you need to relocate to Enschede, we offer a relocation package (reimbursement of costs) and help with finding suitable accommodation and getting you settled in the Netherlands.
How to apply
If you would like to have more information upfront contact our HR Department, Tel.: +31 (0) 53 481 0034 or visit our website: http://www.xtrasource.com/ or www.facebook.com/xtrasourceeurope.

Apply
We have a training starting in December 2016/January 2017. Apply now by uploading your CV via our online application page.


Responses from employment agencies will not be considered.
Location
Enschede
Publication date
24.11.2016
Publication end date
24.01.2017
Job details
Other details
Match criteria
Specialism
Customer Support/ Client Care
Employer type
Direct employment/ Company