Junior Sales Executive (Native Flemish+French)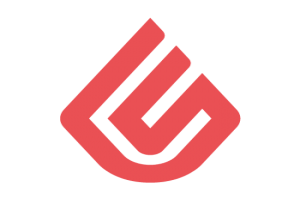 Description Junior Sales Executive (Native Flemish+French)
Lightspeed is on the hunt for a Junior Sales Representative (Native Flemish+French Speaker) or internally called as 'Demand Generation Executive' (DG) to join our Amsterdam-based Sales team. This role is an Inside Sales position working in our centrally located office at Herengracht and does not require travel.
We are growing and therefore are looking to hire the best sales people on the market who are happy to contribute to our success.
Are you ambitious?
Are you experienced in sales, but you still want to learn a lot about deals before growing into a 'hard core' sales role?
Do you get excited every single time you talk to customers? If so, we want to hear from you!

Now we get to brag about us: Lightspeed provides retailers and restaurateurs the simplest way to build, manage, and grow their business while crafting a better customer experience. Lightspeed empowers small business owners with a complete overview of their business in one place - more than 50,000 businesses processing over $15 billion in transactions annually use Lightspeed's mobile Point of Sale software and eCommerce platform to manage inventory, customer preferences, sales, and analytics to get a complete overview of their business in one place. Founded in 2005 with offices in Canada, USA, and Europe, Lightspeed's recently completed $167 million financing round has us well positioned to become Canada's next great technology story. We're passionate about enabling people to do their best work. Come work with us and find out what you can do.

As a Junior Sales Representative aka 'DG' you will:
o Identify new business, mainly through telephone and email communication, by getting in touch with prospects and introducing Lightspeed' solutions - #communication
o Encourage all inbound leads through to qualification for Lightspeed inside sales team - #challenge
o Identify customer needs to comprehend if Lightspeed service would be a good fit - #opportunities
o Manage multiple lead sources, including incoming calls, emails, chats and referrals at a given time - #lead management
o Manage existing customer database using Salesforce, to ensure all communications are logged and identified - #notes
o Cooperate with the Demand Generation Manager to develop new strategies to grow sales pipeline, and consistently meet monthly, quarterly and annual targets - #strategy

Requirements Junior Sales Executive (Native Flemish+French)
You need to have:
o Native Flemish+French
o Business English
o 1+ years of Sales experience in a B2B environment, preferably in a solution-sales / technology-related environment
o Bachelor's degree in marketing or business, or any related fields
o Excellent oral and written communication skills on different channels (phone, e-mail…) as well as excellent listening skills
o Demonstrated ability to meet and/or exceed determined sales and activity targets
o Ability to succeed in a competitive, result-oriented environment
o Passion for people and technology

Now your turn:
o Be part of a rapidly growing, market-competitive company where communicating with potential clients to boost the business was never such fun and money. We do the best work of our lives. And you?
Company profile
Lightspeed provides retailers and restaurateurs the simplest way to build, manage, and grow their business while crafting a better customer experience. Lightspeed empowers small business owners with a complete overview of their business in one place - more than 50,000 businesses processing over $15 billion in transactions annually use Lightspeed's mobile Point of Sale software and eCommerce platform to manage inventory, customer preferences, sales, and analytics to get a complete overview of their business in one place. Founded in 2005 with offices in Canada, USA, and Europe, Lightspeed's recently completed $167 million financing round has us well positioned to become Canada's next great technology story. We're passionate about enabling people to do their best work.
How to apply
Use the APPLY BUTTON BELOW or click
HERE
Location
Amsterdam
Publication date
15.10.2018
Publication end date
14.11.2018
Job details
Other details
Match criteria
Area of specialization
Sales & Procurement
Business & Strategy

Confidential

Confidential

Confidential