Key Account Manager-Full-time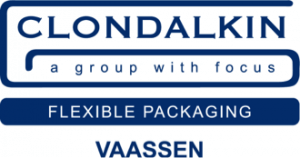 Description Key Account Manager-Full-time
A vacancy for fulltime Key Account manager arose due to enlargement of the Sales Team. In this challenging fulltime job, you will have the primary responsibility over a big account with a yearly revenue of at least €25 million, for which you will also carry the responsibility of budgeting. Being the first contact person for this account you will need to liaise with a broad network on every level of the customer organization. You will direct all activities that will be developed for the customer by Royal Vaassen, including supply chain management, innovation and R&D, engineering and complaints.

Furthermore, you will co-create with the customer in order to bring the account to a
higher level.

You will compose key account plans, customer reports and financial analyses. You will spend at least 30% of your time travelling to clients' various locations around the globe
Requirements Key Account Manager-Full-time
You need to have successfully achieved a degree in commerce at University of Applied Sciences level. Furthermore, you need to have a couple of years' experience with a similar job within an international, preferably engineering, environment. If this experience has been achieved within the packaging industry, you will be one up.
You will need to have excellent oral and written communication skills in English and German. Having these skills in French would be an advantage.
Personally, you will need to be passionate, dynamic, independent, entrepreneurial, pro-active and stress resistant.
You need to understand that providing service and thinking and acting in a solution based approach is part of commerce, business is done from a working relationship.
You need to be capable of striking a positive chord with people, yet you need to be down-to-earth and pragmatic.
You should realise you do business to make money.
Quality is a priority for you and you pass your enthusiasm on to your colleagues.
Company profile
Royal Vaassen is not just the biggest European manufacturer of inner liners for the tobacco industry with the most complete range, for over 30 years, it has also been specializing in production and supply of seals for plastic bottles that are used in the dairy and food industry. Royal Vaassen is a subsidiary of the Clondalkin Flexible Packaging Group, an international manufacturer for high quality packaging with 8 production facilities in Europe and a yearly revenue of over €350 million. The company has a down-to-earth corporate culture and over 250 employees who are committed to their jobs.
Offer Key Account Manager-Full-time
Royal Vaassen offers you a commercial and managerial challenge within a very successful and dynamic organization that has short lines of communication. You are given the opportunity to enhance and improve yourself within your function. To achieve this, you are given the flexibility to achieve goals in your own way and personalize your function. You will get a competitive salary with good secondary terms of employment and opportunity for growth and development possibilities.
How to apply
Interested?
PBPnext is responsible for exclusively the selection and recruitment of this job. Acquisition to this vacancy is therefore not appreciated.
Applying for the job can be done directly via the APPLY button, we emphatically prefer this. A letter of motivation can be added (if wished or desired by yourself) but is not necessary. If your CV gives rise to it, we would prefer discussing your motivation face-to-face and will contact you as soon as possible. Should you have any questions concerning the vacancy and/or organisation, please contact Angela Berenschot: +31 6 222 99 077,
angela@pbpnext.nl
Location
Gelderland
Publication date
09.11.2017
Publication end date
09.12.2017
Job details
Other details
Match criteria
Specialism
Research & Development
Business & Strategy
Engineering
Finance & Accounting
International Relations
Sales & Procurement
Other jobs of this company: