Manager Strategic Messaging & Executive Communications (m/f)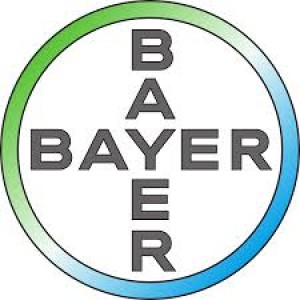 Description Manager Strategic Messaging & Executive Communications (m/f)
Bayer is a global enterprise with core competencies in the Life Science fields of health care and agriculture. Its products and services are designed to benefit people and improve their quality of life. At Bayer you have the opportunity to be part of a culture where we value the passion of our employees to innovate and give them the power to change.

Manager Strategic Messaging & Executive Communications (m/f)

YOUR TASKS AND RESPONSIBILITIES
Support the Head of Strategic Messaging & Executive Communications and Head of Communications in key strategic messages and narratives and in positioning Crop Science internally and externally
Conceptualise, develop and craft CEO speeches, presentations, briefings and other supporting material for external and internal events (including letters and video messages
Compile information and extract essences from crucial information and align messages with overall business and communication strategy
Collect and analyze relevant information and develop concise and comprehensive messages that are easy to understand, crisp and memorable
Consult and support CEO and Executive Committee members with narratives, storylines and key strategic messages
Transform scientific and business topics into engaging, creative and meaningful communications using a variety of tools and channels (e.g. presentations, articles, videos, infographics etc.)
Lead cross-functional teams on key strategic programs and events and coordinate integrated approaches (e.g. social media and digital communications, internal communications)
Support colleagues on various events and initiatives where required (e.g. Global Media Event) by use of strategic messaging, presentations and speeches as well as agency pitches, strategic projects etc.
Requirements Manager Strategic Messaging & Executive Communications (m/f)
WHO YOU ARE
University degree in communications, journalism, public affairs, marketing or comparable degree
Long-term proven work experience in communications, public affairs, business journalism or in a public relations agency
Empathetic personality with the ability to appropriately challenge senior executives
Flexible, fast-paced and adaptive working style
Knowledge of agriculture and sustainability topics desirable
Ability to translate complex topics and information into easy to understand and memorable, target group-specific language
High level of strategic and holistic thinking as well as tactical delivery
High level of networking and communications skills
High level of creativity and the ability to transform scientific and business topics into powerful and meaningful communication
Excellent English skills, both written and spoken
Offer Manager Strategic Messaging & Executive Communications (m/f)
YOUR APPLICATION
We offer a competitive salary in an international environment as well as excellent opportunities for professional and personal development.
Bayer welcomes applications from all individuals, regardless of race, national origin, gender, age, physical characteristics, social origin, disability, union membership, religion, family status, pregnancy, sexual orientation, gender identity, gender expression or any unlawful criterion under applicable law. We are committed to treating all applicants fairly and avoiding discrimination
How to apply
If your background and personal experience fit this profile, please send us your complete application at www.career.bayer.de, submitting a cover letter, your CV and references as well as your salary expectation.
Location
Monheim, Germany
Publication date
30.12.2016
Publication end date
30.11.-1
Job details
Other details
Match criteria
Specialism
Business & Strategy
Marketing & Communications