Marketing executive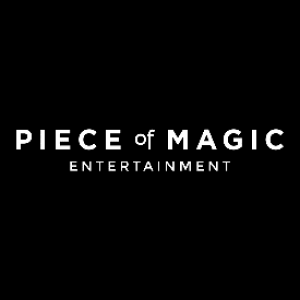 Description Marketing executive
We are looking for a Marketing executive with excellent communication and interpersonal skills, as well as commercial awareness, the ability to think strategically and to think 'out of the box'.
As a marketing executive, you'll contribute to and develop integrated marketing campaigns to promote our worldwide Event Cinema campaigns. It's a varied role that includes:
• planning
• advertising
• public relations
• event organisation
• distribution
• sponsorship
• research.


Requirements Marketing executive
As a marketing executive, your responsibilities will be:
• create awareness of and develop the Event Cinema releases you're marketing
• communicate with and oversee with dozens of clients and build strong relationships
• help to develop marketing and advertising campaigns
• support the sales team in delivering agreed activities on a cinema exhibitor level
• source advertising opportunities and implement with our partners press and radio campaigns
• work closely with our in-house departments and our external creative agencies
• oversee the design marketing materials such as posters, brochures, adverts etc
• write and proofread marketing copy for both online and print campaigns
• work together with our production arm in the creation of trailers, web episodes, social media posts etc
• run social media channels (e.g. Twitter, Facebook and Instagram) to enhance audience engagement
• Oversee Piece of Magic's corporate PR
• Oversee and manage all assets on our marketing portals
• arrange the effective distribution of marketing materials to our partners worldwide
With experience, you'll need to:
• develop and implement a marketing strategy
• evaluate and review marketing campaigns, advertising and SEO to make sure the correct mediums are being used and campaigns are effective
• track marketing performance and return on investment and prepare weekly or monthly reports for management
• monitor and report on competitor activity
• lead external agencies, when appropriate, to effectively manage releases, press relationships, editorial requests, presentations, promotional materials and online activities
• oversee and manage the marketing budget.
Role related knowledge, skills, behaviors, qualifications and experience required
• Education & qualifications - Qualified to degree level or equivalent experience
• Previous experience of managing and coordinating multiple client demands
• Knowledge of the specific marketing needs in the cinema industry
• Ability to provide first class customer service in a fast paced and deadline driven environment.
• An all-rounder with a detailed knowledge of traditional and 'new' marketing tools
• Good IT skills
• Experience using multiple databases/operating systems
• High level of Excel proficiency
• Self-starter who can work independently
Competencies; skills, abilities, behaviors and work-related personal qualities
• Clear understanding of account management and client services
• Ability to work with multiple departments
• Planning & organizing - A clear understanding of workflows and escalation processes
• Excellent scheduling, project management and organizational skills
• Committed to offering a high level of service, with an eye for detail
• Detailed knowledge of the costing and profitability
• Communicating - Strong listening skills
• Fluent in English (verbal and written) and additional language such as Spanish is a plus
• Strong written and verbal communication skills
• Ability to be flexible and solve problems
• Ability to think 'out of the box'
• A drive to be ambitious, to make your own mark and be a key member of the team
• Ability to work well under pressure
• Able to adapt and be flexible in your role, as required.
.
This role is based in Amsterdam and reports directly to the CEO.
Publication date
11.01.2018
Publication end date
10.02.2018
Job details
Other details
Match criteria
Specialism
Marketing & Communications
Other jobs of this company: