Mechanisch / Thermisch Test Engineer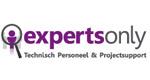 Wat doe je als Mechanisch/Thermisch Test Engineer Ruimtevaart?
Als Mechanisch Test Engineer qualificeer je zelfstandig mechanieken van zonnepanelen voor de ruimtevaart.
Aan de hand van de specificaties stel je een testplan en testprocedures op, ontwerp je testopstellingen en laat deze maken.
Met behulp van meetapparatuur voer je de testen uit en analyseer je de resultaten om aan te tonen dat het product aan de gestelde eisen voldoet.
Je werkt meestal in een multidisciplinair team. Je lost problemen op in overleg met collega-specialisten, de opdrachtgever en onderaannemers.
Wat wij verwachten van de Mechanisch/Thermisch Test Engineer Ruimtevaart:
Je hebt minimaal een afgeronde HBO opleiding Werktuigbouw, Mechatronica,. AOT, Vliegtuigbouw of gelijkwaardig.
Daarnaast heb je kennis en/of affiniteit met het gebruik van meetapparatuur.
Je hebt praktische ervaring met het uitvoeren van (laboratorium) testen.
Je hebt een proactieve, probleemoplossende en resultaatgerichte instelling. Je kunt je verbaal en schriftelijk goed uitdrukken in de Nederlandese en/of Engelse taal.
Je bent op zeer korte termijn of per direct beschikbaar
Over Airbus Defence & Space
Airbus Defence & Space is leverancier van hoogstaande subsystemen en producten voor de internationale ruimtevaartindustrie. Sinds de oprichting in 1968 draagt het bedrijf bij aan omvangrijke ruimtevaartprogramma's en heeft het brede expertise opgebouwd op gebieden als aardobservatie, telecommunicatie en wetenschap. Het portfolio van Airbus D&S omvat zonnepanelen, lanceerstructuren, instrumenten, verificatie & simulatie en descent & landing. De activiteiten, die tot stand komen met nationale en internationale partners, betreffen bijvoorbeeld de levering van een engine frame voor de Europese Ariane raket, zonnepanelen voor satellieten, of instrumenten voor metingen aan de atmosfeer vanuit de ruimte.

Wij bieden de Mechanisch/Thermisch Test Engineer Ruimtevaart:
Wij bieden een uitdagende baan met veel ruimte voor eigen initiatief. Is je belangstelling gewekt of wil je graag meer informatie? Solliciteer direct of neem voor meer informatie contact op met Marcel van Coeverden van ExpertsOnly op nummer 020-8202156.
Are you able to understand the basics of Dutch and fluent in English? Then you're also more then welcome to apply!

Dit uitdagende project start op zeer korte termijn, wij ontvangen je CV dan ook graag zo spoedig mogelijk, maar in ieder geval voor 22 juni 2020
Werken bij Airbus:
Bij het in Leiden gevestigde Airbus Defence & Space (v/h Dutch Space) werkt een team van 210 ervaren en gepassioneerde professionals. Typerend voor Airbus Defense & Space is de open werksfeer, waarin ruimte is voor ontplooiing van initiatieven, creativiteit en het nemen van eigen verantwoordelijkheid. Airbus Defence & Space biedt ruime mogelijkheden voor persoonlijke en vakinhoudelijke groei. Aandacht voor de ontwikkeling van hoogwaardige producten staat centraal. Je werkt met hoogopgeleide collega-professionals, met wie je samen voor nieuwe en onverwachte uitdagingen zult staan.
Location
Leiden
Job details
Other details
Match criteria
Area of specialization
Research & Development
Engineering
Quality Assurance & Safety
Other jobs of this company:
There are no jobs listed at this moment.