Medewerker Customer Service Nederlandse, Duitse, Franse en Engelse taal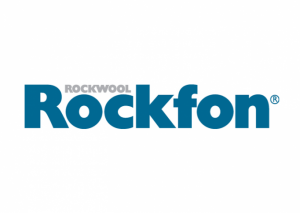 Description Medewerker Customer Service Nederlandse, Duitse, Franse en Engelse taal
Ben jij een meertalige relatie bouwer, die ervaring heeft in Customer Service, in staat is om commerciële en logistieke processen in goede banen te leiden en heb jij klantgerichtheid en kwaliteit hoog in het vaandel staan? Welkom bij ROCKFON....

This is the role
Als Customer Service Medewerker ben je verantwoordelijk voor een correcte afhandeling van het gehele orderproces en ondersteun je actief onze verkooporganisatie bij het opvolgen van projecten en leads. Hierbij ben je primair verantwoordelijk voor de Benelux en Zwitserse markt en ben je in staat om orders volledig zelfstandig te beheren en af te handelen. Tevens behandel je eventuele klachten van de klant. Je draagt zorg voor het verschaffen van productinformatie en inlichtingen ten aanzien van prijzen, levertijden en het versturen van informatie aan de verschillende doelgroepen. Als medewerker Customer Service, ondersteun je onze verkoopafdelingen in de commerciële processen zoals project- en offerte opvolging, actief relatie beheer met dealers en het verschaffen van eerstelijns technisch advies. Je rapporteert aan de Manager Customer Service en werkt samen met een 10 tal collega's vanaf de standplaats Roermond.

Requirements Medewerker Customer Service Nederlandse, Duitse, Franse en Engelse taal
This is what you offer
• Je hebt een afgeronde HBO opleiding of een MBO opleiding met aantoonbare/vergelijkbare werkervaring;
• Uitstekende beheersing van de Nederlandse, Duitse, Franse en Engelse taal in woord en geschrift;
• Minimaal 2 jaar relevante werkervaring in een customer service, commerciële of logistieke (support) functie;
• Je hebt goede MS -Office vaardigheden en kennis van SAP is een pré;
• Je hebt ervaring in commerciële processen en het gebruik van CRM-systemen;
• Uiteraard ben je communicatief goed onderlegd en in staat om een goede relatie met klanten en interne afdelingen op te bouwen;
• Klantgericht, waarbij een optimale balans tussen productie- en klant-belang aangehouden wordt;
• Verder ben je accuraat en in staat onder druk te presteren, een teamplayer én kun je zelfstandig werken;
• Tot slot zien wij graag als je proactief, initiatiefrijk en besluitvaardig bent.


Company profile
This is who we are
ROCKFON is een toonaangevende leverancier van akoestische plafond- en wandoplossingen. Akoestische plafondtegels en bijbehorende profielsystemen van ROCKFON worden gemaakt in fabrieken in Nederland, België, Polen, Frankrijk en Rusland. De producten worden verdeeld via verkooporganisaties over de hele wereld. ROCKFON is een dochteronderneming van ROCKWOOL® International uit Denemarken – 's werelds grootste producent van steenwol – met meer dan 75 jaar ervaring.
Offer Medewerker Customer Service Nederlandse, Duitse, Franse en Engelse taal
This is what we offer
Een uitdagende customer servicepositie bij een groeiende, internationale en ambitieuze onderneming met hoogwaardige producten en systemen, waarbij gewerkt wordt in een prettige, informele cultuur met korte communicatielijnen en een 'hands on' mentaliteit. Uitstekende en marktconforme secundaire arbeidsvoorwaarden maken het pakket compleet.


How to apply
Interested?
Herken jij jezelf in dit profiel en in deze uitdaging, dan nodig ik je uit te solliciteren via de sollicitatiebutton hieronder APPLY!
Voor nadere informatie kun je contact opnemen met Rachel Engels (Talentsourcer) op +31 (0)6-28232305.

Acquisitie naar aanleiding van deze vacature wordt niet op prijs gesteld.


Location
Roermond | Fulltime
Publication date
02.06.2017
Publication end date
02.07.2017
Job details
Other details
Match criteria
Language
English
Dutch
French
German
Specialism
Customer Support/ Client Care
Other jobs of this company: