Office Administrator/Coordinator

Description Office Administrator/Coordinator
Are you a young, energetic, multi-tasker who is looking for a new position in the field of administration? Do you like dealing with many different administrative tasks and have an overall view of everything that goes around in the office? Then check out this vacancy!
You will be an Office Administrator/ Coordinator for one of our clients in Rotterdam and your main responsibilities will be:
Managing the contracts and documents (filling, tracking etc)
Be in charge of invoices and payments (filling, tracking, requesting)
Deal with insurance, working permits and company policies
Update and organize project lists and keep track of all project details
Draw the quarterly budget and make analysis
Collaborate with the accountant regarding payments, government letters, security taxes etc
Manage the bank account and communicate with the bank when necessary
Be responsible for office supplies
What's in it for you?
A nice working environment in a modern office
Centrally located, easily accessible by public transport
Flexible working hours
A direct contract with the company
Your profile:
Excellent communication in English (written and spoken), fluency in Spanish is a plus
1-2 years of experience in a similar position as an office administrator/coordinator
Experience with basic accounting and financial administration is a must
Proficiency in Microsoft Office
Accurate and problem solver
Multi-tasker, flexible and hands-on
The office in Holland is rather small with only 4 employees, but the company will be growing in the next years the office. The company y is one of the largest manufacturer in the solar sector and they have a presence worldwide.
Company profile
Sollicitatieprocedure
Location
Rotterdam
Publication date
01.11.2018
Publication end date
01.12.2018
Job details
Other details
Match criteria
Area of specialization
Administration & Secretarial
Other jobs of this company: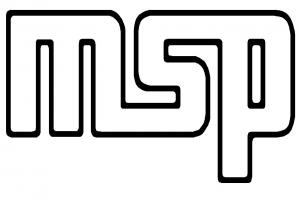 MSP International Sales Holding

Confidential