Office Manager at the BSN Language Centre Office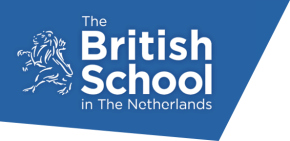 Description Office Manager at the BSN Language Centre Office
We are looking for an outstanding Office Manager to support and lead the BSN Language Centre Office, and the administrative coordination of the International Leadership Academy, including front of house services for adult learning and our Central Services, from June 2018.

The ideal candidate will have at least 5 years' experience in an international, multidisciplinary work environment with a good knowledge of administrative processes, back office and front office duties, as well as reception desk tasks.
The BSN has 80+ nationalities represented within the school and we work very closely with the Dutch, International Business community. So next to being a native-English speaker, a good knowledge of (spoken) Dutch is very important.
He / she must have a demonstrated ability to administer and develop the efficiency and effectiveness of our processes and be confident in the use of Microsoft applications such as Word, Excel, Access and OneDrive.
A good knowledge and understanding of finances is necessary as delivering monthly financial reports and providing management information and progress reports for yearly marketing reports is required.
The Office Manager must develop and maintain good working relationships with both internal and external clients and must have excellent communication skills and a good understanding of customer service within a multicultural client base and student learning environment.
This includes working closely with all stakeholders, both internally and externally.
The Office Manager will also oversee all enquiries and requests from clients and stakeholders within and outside the organisation.
He/she must be confident to resolve any issues that may occur in terms of planning, customer satisfaction and dealing with different departments.
He/she must liaise with adult students, BSN Central Services staff, parents of BSN students and students from the expat and international business community of The Hague and surrounding cities.
Native-English speaker, a good knowledge of (spoken) Dutch is very important.
Offer Office Manager at the BSN Language Centre Office
We offer competitive salary and Benefits and the chance to be part of a highly motivated team with good work ethics in an innovative, ever-changing multicultural environment.




How to apply
For more information about working at The BSN Language Centre, please visit our website: https://www.bsnlanguagecentre.nl/

If you would like to join our team, please apply direct via our website: https://bsn.homerun.co/office-manager/en or use the APPLY button below

Applications should reach us by Monday 16 April 2018, with video interviews following thereafter.
Final interviews will take place on 24 April 2018 in The Netherlands
Location
Den Haag / The Hague
Publication date
23.03.2018
Publication end date
17.04.2018
Job details
Other details
Match criteria
Area of specialization
Administration & Secretarial