(Online) Local German Marketeer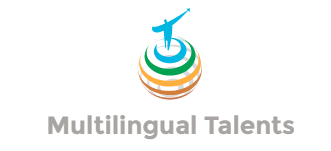 Description (Online) Local German Marketeer
At Helloprint, we want to offer our customers an as local as possible experience in all countries in the world. As a Local Marketeer you are responsible for the localization of one of our countries. To do this right, you need to use feedback from customers and colleagues to make improvements. You also keep an eye on all competitors and their new functionalities and you make sure our pricing is up to date and competitive.

You support other departments, with input on localization. For instance, the email Marketeer who needs a translation of his newsletter, the SEA Marketeer who wants to test some new ads, our the German Customer Service team to discuss some changes on the website, to improve the customer experience.

Your main responsibility is to make our proposition and communication as local as possible. With the high speed of development of for example new products, landing pages, products flows and newsletters, that is quite a challenging task.
YOUR RESPONSIBILITIES
Creating commercial, localized content. This includes localization of the website, marketing material and internal documents.
Provide commercial and creative translations from English to your German for website copy, promotional items and newsletters.
Maintain the quality of the local version of Helloprint.com, including conducting product checks and maintaining language specific tools.
You make suggestions on country-specific offerings on our websites like payment and delivery methods.
You make sure that all localization is done in time and you manage expectations with other teams within Helloprint.
You create commercial localized content for your market.
Provide commercial and creative translations from English into the local language that appeal to the target audience.
You maintain the quality of the local version of the Helloprint site and do regular checks if the website is working in the way it would perfectly fit the local visitor.
Analyzing feedback from local customers. This is your source of improvement for your market, so you take the time to get the right feedback, to analyze it and to act on it. You are also responsible for the number of reviews and the average score.
You work closely together with the customer service department to get the best possible feedback and insights for processes and in customers. You attend the weekly customer service meeting and are the bridge between marketing and customer service. You act based on experiences on both sides.
You assist with localization projects in cooperation with other teams, such as language-based research and data collection and analysis for your country
You make sure that all localization is done in time and you manage expectations within other teams.
Localizing other marketing campaigns (CRM / Email, SEO, Affiliate, Display Marketing & Social Advertising) would be for the future
Requirements (Online) Local German Marketeer
Strong local language skills;
You have 1-2 years of experience in Online Marketing;
Experience in translating and/or writing commercial texts;
Experience in producing localized website content;
Strong customer focus;
Strong computer skills, including familiarity with computer assisted translations tools;
Flexibility, accuracy, strong analytical skills and ability to multitask;
Positive attitude and a great add to our team;
Native German speaker (affinity with German culture)
#Developing Online Marketing Strategy #German #Translating and Writing Commercial texts #Website Content
Company profile
HELLOPRINT
Helloprint is one of the fastest growing e-commerce platforms in Europe. What began as a dream by 4 young guys in 2013, has quickly become an international e-commerce player with more than 150 team members; growing at lightning speed. At Helloprint, we never sit still and are always hungry for growth. Our platform, now live in 8 countries (and counting), is visited by millions of people every year. Still, we're continuously trying to improve; aiming for "bigger" and "better" achievements with everything we do. This really comes down to our teams, who are not afraid to ask the bigger questions, like "why?". With each passing year we become more motivated to become the leading player in this dynamic market; making our platform easier and faster. Although you may assume print work is boring, nothing could be further from the truth at Helloprint. Get to know the most ambitious e-commerce scale up of Europe.

That's what we do: Making ordering print as easy as possible. Our team of over 150 professionals takes care of print jobs for over 150.000 European customers. Whether that be from the local bakery shop, to big companies; from graphic designers to consumers themselves. Last year, more than 400,000 print jobs have successfully left our production facilities, which makes us one of the top players in the European market.

In this role you will be responsible for managing the quality on the local version of Helloprint
(website, products, newsletters, marketing colleteral e.i.) for Germany. Besides being passionate about language and translations, you also have a strong commercial feel which helps you to maintain and continuously improve the quality of our products. You take action accordingly in order to provide our customers with a product at the highest standard of quality.
Offer (Online) Local German Marketeer
WHAT WE OFFER YOU
A true adventure-of-your-life experience and the possibility to build one of Europe's fastest growing e-commerce platforms in your country.
Fixed monthly payment that matches your experience and ambition.
Attractive and achievable bonus scheme based on growth rate and your other KPI's.
Freedom, responsibility and creativity in your role.
The most powerful, energetic and fast working environment there is. Watch our career movie and you know.
An international environment with over 16 nationalities with a great cultural vibe where more than 120 Helloprinters have become friends.
The possibility to relocate to Europe's most attractive and vibrant city: Rotterdam. Famous about it's great architecture, wounded history and great young population.

YOUR FUTURE
At Helloprint we want to help you develop and make sure you have a goal and vision on where you want to go in your life and career. Because we believe that in a fast growing company like ours, everyone should be able to move on every 12 months. As a Local Marketeer we already figured out what your possibilities
Location
Rotterdam
Publication date
04.09.2017
Publication end date
04.10.2017
Job details
Other details
Match criteria
Specialism
Creative & Design
Marketing & Communications