Outbound Travel Consultant B2B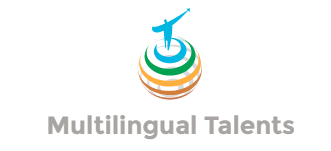 Description Outbound Travel Consultant B2B
Outbound Travel Consultant B2B

Objective:
The Travel consultant professional will be responsible for outbound calls and will approach hotels to see where they would benefit from more availability. You will work and negotiate with the hotels in a professional manner while providing the highest level of service. It is important to have a good knowledge of the travel industry.

You will be responsible for but not limited to:
• Outbound calls
• Offering service to hotels
• Ensure hotel satisfaction by providing timely and accurate information about the benefits from more availability

Experience and personal skills needed:
• Intermediate vocational education (MBO) preferably in travel
• You have recent proven work experience in/or with travel
• You are interested in travel
• You are aware of the current travel trends
• You have a sales mindset: passion to find the right solution for the hotels, while also closing the sale
• Fluency in English language and your native language
• You have strong typing and PC skills
• Software related knowledge and aptitude is a plus
• You are enthusiastic and dynamic
• You are very comfortable with communicating by phone and email
• You are friendly and approachable, with excellent sales skills and enjoy working in a team environment.
• Well-organized, accurate, you are detail-oriented, professional and courteous with high self-motivation.
Offer Outbound Travel Consultant B2B
We offer you:
• An exciting full time job in a young international environment
• Location easy to reach by Public Transport / full travel costs compensation if you live further than 10 km from working location
• Possibilities for development and promotions
• Salary around €1650 gross p/m
• Attendance and referral bonus system
• Pension plan
• Monday to Friday from 09:00AM – 6PM
Location
Amsterdam
Publication date
30.05.2017
Publication end date
29.06.2017
Job details
Other details
Match criteria
Specialism
Administration & Secretarial
Hospitality and Tourism
Salary (gross)
1400 - 1700 Euro
To be determined