Paneelbouwer (Bakery Machinery)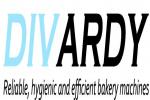 Functie omschrijving Paneelbouwer (Bakery Machinery)
Allereerst ga je samen met de coördinator tekeningen en schema's doorspreken. Vervolgens ga je alle componenten uitpakken, controleren, coderen en labelen. Dan is het tijd om de montageplaat te gaan opbouwen. Aan de hand van het elektrisch schema ga je de componenten met elkaar verbinden, zoals automaten, regelaars, voeding en PLC. Je plaatst de montageplaat in de schakelkast, verbindt deze met elkaar en codeert fotocellen, initiators, ventielen, I/O-verdeelblokken en overige componenten. Als laatste ga je uitgebreid, met collega's van andere afdelingen, de machine testen en is de machine klaar voor verzending naar de klant.
Functie eisen Paneelbouwer (Bakery Machinery)
Je hebt affiniteit met machines en de voedingsindustrie
Je hebt minimaal een VMBO opleiding (of vergelijkbaar) afgerond
Je bent bekend met RVS plaatwerk delen en kan deze ook bewerken
Je beheerst het lassen zowel met MIG alsmede ook met TIG
Je bent zelfstandig en ziet het als uitdaging vanuit een tekening een mooi product te maken
Je werkt secuur en bent iemand die zaken tot in de puntjes uitwerkt
Je vind het fijn om in klein teamverband te werken
Over Divardy
Divardy maakt betrouwbare, hygiënische en zuinige machines voor grote industriële bakkerijen. De innovatieve nieuwbouw van machines zorgt samen met de afdelingen onderhoud, automatisering en constructie voor een gezonde groei van de onderneming. Bij Divardy werken momenteel ca. 60 medewerkers.
De verschillende afdelingen, zoals de automatisering, de onderhoudsdienst en de machinebouw vullen elkaar aan en versterken elkaar, dat geeft Divardy een unieke plek in de bakkerijbranche. Dit succes wordt niet alleen in Nederland opgemerkt, ook internationaal krijgt Divardy steeds meer bekendheid.

Divardy Automation engineert en assembleert elektro- en software technische installaties.

Dit is wat wij doen:
Opstellen van elektrische schema's voor bestaande en nieuwe installaties;
Assembleren van besturingskasten en schakelpanelen;
Het programmeren van nieuwe besturingen; onderhoud en service van bestaande besturingen;
Het in bedrijf nemen van elektrische- en software installaties.
En bij ons werk je gemiddeld geen 40 uur, maar 38 uur per week! Door de groei van ons bedrijf zijn wij op korte termijn op zoek naar een:
Wij bieden de Paneelbouwer:
Natuurlijk een goed salaris dat afhankelijk is van je ervaring. Maar in ieder geval ruim boven het CAO Loon (Metaalunie) en met een maximum van € 3600,- bruto per maand.
8 % vakantiegeld en 25 vakantiedagen per jaar
Een 38 urige werkweek
Een uitdagende baan in een enthousiast team waarin al je kwaliteiten tot zijn recht komen. We stimuleren jouw persoonlijke en technische ontwikkeling met vakgerichte cursussen.
Meer weten of direct solliciteren?
Stuur ons dan voor 31 december a.s. je CV. Nog vragen? Bel of mail en we vertellen je graag meer over Divardy en de vacature Constructiebankwerker.
Location
Nieuwegein
Job details
Other details
Match criteria
Other jobs of this company:
There are no jobs listed at this moment.