Productmanager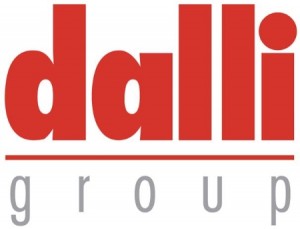 Description Productmanager
Voor de afdeling Productmanagement zijn wij op de vestiging in Heerde per direct op zoek naar een Product Manager

Wat ga jij doen?
Als Productmanager ben je verantwoordelijk voor het op tijd realiseren en introduceren van product(concepten) die door de klant zijn geaccepteerd. Je beheert de producten tijdens de hele cyclus: van de introductie tot en met de uitfasering. Je ondersteunt daarnaast de afdeling Verkoop bij aanbestedingen, kostenberekeningen en het opstellen van aanbiedingen. Ook zorg je ervoor dat de documenten voor een aanbieding tijdig worden aangeleverd en dat product gerelateerde informatie beschikbaar wordt gesteld. Je voert waardeanalyses uit op producten uit het assortiment en neemt op basis daarvan maatregelen en verzorgt de uitwerking van bestaande concepten en producten en de optimalisering daarvan. Verder ben je verantwoordelijk voor de projectbegeleiding bij procesmatige productontwikkeling, stel je projectplannen op en bewaak je de correcte en tijdige uitvoering daarvan. En coördineer je de tijdige overdracht van verpakkings- en receptuurontwikkelingen binnen de organisatie. Je instrueert daarbij reclamebureaus met betrekking tot vormgeving en claims. Daartoe behoort ook overleg, goedkeuring en verzending van drukmateriaal en aansluitend controle van drukwerk, verpakkingsmateriaal en producten. Tenslotte controleer je of de informatie over de winstgevendheid van producten juist is, stel je product- en klantpresentaties op en bewerk je projectmappen en artikelpassen in SAP. Ook ben je verantwoordelijk voor het invullen van specificaties in klantensystemen.


Requirements Productmanager
Wie ben jij?
Je hebt met succes een commerciële hbo-opleiding afgerond en hebt minimaal 1-3 jaar relevante werkervaring, bij grote voorkeur in het private label segment van de FMCG-branche.
Je bent bereid om regelmatig (maximaal ongeveer 30% van je tijd) internationaal te reizen onder andere naar het hoofdkantoor in Stolberg of naar leveranciers. Je beschikt over gedegen kennis van MS Office en bij voorkeur SAP R3.
Ook ben je vloeiend in Nederlands en Duits (zowel mondeling als schriftelijk); Engels is een pré.
Je bent tenslotte in het bezit van rijbewijs B.


Company profile
De Dalli-group is een familiebedrijf in de vijfde generatie met een duidelijke focus op de Europese private label business. Overeenkomstig onze kwaliteitsbelofte combineren wij als middelgroot bedrijf de traditie, waarden en maatschappelijke verantwoording uit onze ruim 170-jarige bedrijfshistorie met de eisen van een slagvaardige en toekomstgerichte ondernemingsgroep. Ons portfolio omvat een breed assortiment producten op het gebied van schoonheids- en huishoudelijke verzorging. In zeer korte tijd zijn we in Europa uitgegroeid tot de toonaangevende producent van consumptiegoederen op dit gebied. Met circa 1.750 medewerkers in zeven eigen vestigingen in Duitsland, Oostenrijk, Roemenië en Nederland ontwikkelen en produceren wij al onze producten zelf. Tot onze afnemers behoren toonaangevende discounters, drogisterijketens en supermarktketens.


Offer Productmanager
Wat bieden we jou?
Dit betreft een fulltime functie. Dalli-de Klok biedt een aantrekkelijk pakket van primaire en secundaire arbeidsvoorwaarden. Dalli-de Klok vindt het belangrijk dat haar medewerkers in staat worden gesteld zich verder te ontwikkelen. Zij faciliteert daarom opleidingen en moedigt persoonlijke groei aan.


How to apply
Geïnteresseerd?
Je kunt via de sollicitatiebutton onder aan deze pagina rechtstreeks solliciteren op deze functie.
Een motivatie(brief) toevoegen mag wel (als je dat zelf wenselijk of noodzakelijk vindt) maar is niet nodig! Als je CV daar aanleiding toe geeft, bespreken we je motivatie liever face-to-face en nemen dan daarvoor zo spoedig mogelijk contact met je op.
Als je meer wilt weten over de vacature en/of organisatie kun je bellen met Johan Post: (06) 288 32 712 of johan@pbpnext.nl. Sollicitatiegesprekken kunnen eventueel ook in de avonduren worden gevoerd. Een assessment maakt deel uit van de procedure.

Acquisitie naar aanleiding van deze vacature wordt niet op prijs gesteld.


Location
Heerde
Publication date
08.08.2017
Publication end date
08.09.2017
Job details
Other details
Match criteria
Specialism
Sales & Procurement
Business & Strategy
Other jobs of this company: