Quality Manager

Description Quality Manager
Our client we are currently looking for a Quality Manager. The quality manager aims at maintaining and improving the quality of products and production processes and implementing these improvements within the organization. Furthermore he or she advises on food safety, Arbo- and environmental issues and about handling complaints.
General
The quality manager is ultimately responsible for the realization and quality policy assurance;
Promoting quality awareness within different levels of the company;
Ensure compliance with quality policy.
Procedures
be part of the Arbo Team;
maintain and develop the quality system (HACCP, BRC, QS, SKAL);
develop and implement Quality control procedures;
set instructions for entry and exit checks and checks the accuracy and completeness of all instructions;
use best Quality control practices;
organize and control laboratory analysis;
drafting, managing and ensuring quality- and procedure manuals;
analyze and improve processes;
advise departments and management;
appeal employees in case of offenses or unwanted behavior;
making research proposals;
perform and supervise internal and external audits.
Personal skills
taking initiative in improving quality aspects (continuous improvement);
strong personality;
decision-maker;
hands on type;
be able to work within a multicultural organization;
strong communication skills.
Requirements Quality Manager
Requirements
a completed education "levensmiddelentechnologie" (Food Technology) or similar;
experience in working in the food industry;
knowledge of HACCP, BRC….. what else?
excellent knowledge of English, German is a pré.
Company profile
This is a company profile
How to apply
This is application procedure
Location
Veenendaal
Publication date
30.10.2017
Publication end date
29.11.2017
Job details
Other details
Match criteria
Area of specialization
Quality Assurance & Safety
Other jobs of this company: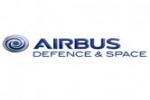 ExpertsOnly