Sales Manager Germany/Austria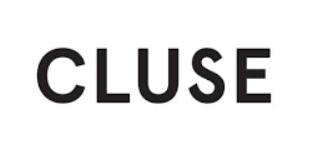 Description Sales Manager Germany/Austria
What the role is about
As our commercial and analytical Sales Manager Germany/Austria – based in Amsterdam - you are accountable for our commercial targets in Germany and Austria. You are responsible for the expansion of CLUSE in Germany and Austria by proactively managing our strong relationships with current B2B (key) accounts and agents. And of course with our new clients who you bring in. Thanks to your proven track record in sales & new business and your retail/wholesale knowledge you make sure that targets are achieved. Besides you will manage our Sales Germany team and work very closely together with our Sales Support and Customer Service team. The ability to travel is needed, since you will travel about 30% of your time.

Responsibilities 
Responsible for the our commercial targets in Germany & Austria: day to day sales,
management and expand of sales according to CLUSE's values, strategy standards and procedures; 
Management of our growing Sales Germany team; 
Management of key accounts & agents and maintain regular contact with our clients; 
Proactively explore the German & Austrian market to understand customer's needs, develop new business opportunities and improve market penetration; 
Negotiate contracts and close agreements to maximize profits; 
Forecast, track & report of sales and provide detailed analysis of sell through for accounts on a regular base; 
Establish good lines of communication with our departments Sales Support, Customer Service and Marketing to improve our sales and account management.
Requirements Sales Manager Germany/Austria
You graduated with at least a Bachelor's degree; 
At least 5 years of (international) sales experience of which at least 1 year of management experience; 
Experience within the accessories/jewelry or apparel industry (wholesale and/or retail); 
Excellent written and oral communication skills in English and German; 
Knowledge of the German/Austrian culture and experience with the German/Austrian market is highly desirable; 
Experience with Excel and CRM programs; 
You have a sales driven attitude and strong analytical skills; 
You are organized, a self-starter and possess persuasion; 
You have a driving license and the ability to travel.
Company profile
Working at CLUSE Some call it work. We call it doing what we love — and loving what we do. Building one of the world's fastest-growing watch and jewellery brands, and inspiring women to express their individuality with our fresh spin on minimalism. We dream big, but our focus stays true to the little things. Attention to detail in everything we do. Being in tune with the moment. Embracing new opportunities. And challenging ourselves every day with great passion for the CLUSE brand.

Offer Sales Manager Germany/Austria
Good people deserve more besides an inspiring start:
A salary that proves we really value your skills and experience;
25 days holiday per year;
Bonus scheme;
Company car;
A company laptop and iPhone;
A CLUSE product of your choice;
Special discounts on all our products;
Social events you definitely want to attend;
A collaborative, entrepreneurial and international environment;
Support to grow and embrace new challenges;
Opportunities to impact the future of our young and ambitious company.
How to apply
Curious to find out more?
If the role of Sales Manager Germany/Austria feels like a good fit with your skills and ambition, we'd love to tell you a bit more about the CLUSE story. Only applications via the APPLY FOR THIS JOB link below will be considered. If your CV and cover letter catch our eye, we'll definitely be in touch. We will ask you to complete a German language test, and invite you for a coffee and chat if we see a potential match.
You can reach out directly to our corporate recruiter Lieke Feskens with any questions about this challenging opportunity via lieke.feskens@europewatchgroup.com or +31 (0)611848028.
Seize the opportunities…
Location
Amsterdam
Publication date
21.12.2017
Publication end date
20.02.2018
Job details
Other details
Match criteria