Sales Support Medewerker (Native Duits 36 - 40 uur)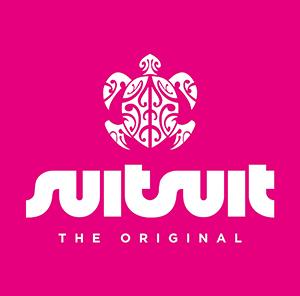 Description Sales Support Medewerker (Native Duits 36 - 40 uur)
Sales Support Medewerker (native Duits)
(Locatie Soest, fulltime 36 of 40 uur)

Ben jij die gedreven en enthousiaste Sales Support Medewerker die zich goed kan verplaatsen in de klant en denkt in oplossingen? En ben je daarnaast een modebewuste teamspeler die samen met ons de ambities in Duitsland waar gaat maken? Dan zijn wij op zoek naar jou!

Wat houdt de functie in?
In deze verantwoordelijke en zeer afwisselende functie gebruik je al je commerciële talenten op het gebied van verkoop- en marketingondersteuning. Samen met drie collega Sales Support Medewerkers vorm je het kloppend hart van de organisatie. Je werkt daarnaast nauw samen met de Sales Director.

Wat ga je doen?

Je bent het eerste aanspreekpunt voor de klant, zowel webwinkels als fysieke 'brick and mortar' winkels en informeert hen over (nieuwe) producten, prijzen, beschikbaarheid en levertijden.
Je verwerkt alle binnenkomende orders in Exact, van aanname en orderbevestiging tot uitlevering en facturatie.
Je verwerkt offerte- en monsteraanvragen en volgt deze na enige tijd weer op.
Je beantwoordt alle binnenkomende vragen – per telefoon en per e-mail - van Duitstalige consumenten omtrent hun bestelling of het product.
In het E-commerce team speel je een actieve rol in het beheren van de Duitse website en de social media kanalen.

We beloven je: geen dag zal hetzelfde zijn!
Requirements Sales Support Medewerker (Native Duits 36 - 40 uur)
Wat zoeken wij?
Spreek jij naast Nederlands vooral vloeiend Duits (native) en kun je je goed verstaanbaar maken in het Engels? Ben je toe aan een baan vol verantwoordelijkheden enerzijds en veel ruimte voor eigen inbreng anderzijds? Ben je net zo ambitieus als wij en wil je actief meehelpen het SUITSUIT® merk verder te laten groeien? Snap je wat Duitsers bedoelen met "gründlich, pünktlich und zuverlässig?" Heb je minimaal enkele jaren ervaring op een binnendienst, bij voorkeur met Exact?

Heb je een MBO+/ HBO werk- en denkniveau maar vooral ook een flink portie "gezond boerenverstand"? Ben je energiek, initiatiefrijk, bezit je een prima "helicopterview" om te kunnen plannen en organiseren én ben je een modebewuste teamspeler? Dan ben jij de duizendpoot die we zoeken!
Company profile
Het Nederlandse SUITSUIT® is een inspirerend merk met de grenzeloze ambitie om wereldwijd het meest relevante reisartikelenmerk voor vrouwen te worden. Wij ontwerpen en produceren koffers, tassen en accessoires die een verschil maken in de manier waarop vrouwen reizen, zowel wat betreft design als functionaliteit.
Offer Sales Support Medewerker (Native Duits 36 - 40 uur)
Wat bieden wij je?
Een plek in een klein, snelgroeiend bedrijf in Soest, waar een goede 'vibe' hangt, waar we gezamenlijk lunchen, waar je direct kunt bijdragen aan de verdere groei van een door vrouwen zeer gewaardeerd merk, waar de jongste collega 21 en de oudste bijna 80 jaar (!) is, waar je veel verantwoordelijkheden krijgt en de vrijheid hebt om ambitieus en een tikkeltje eigenwijs te zijn en waar een week van hard werken wordt afgesloten met de 'bijna-weekend-borrel'.

En uiteraard bieden wij een prima salaris en goede arbeidsvoorwaarden waaronder een premievrij pensioen. Bij SUITSUIT® werken op dit moment ruim 20 van je mogelijk aanstaande collega's.
How to apply
Heb je interesse?
Heb jij interesse in deze uitdagende functie en sluit jouw ervaring aan bij wat wij zoeken? Stuur dan jouw schriftelijke sollicitatie via de 'Solliciteer' button of neem telefonisch contact op met Emile Vijlbrief op telefoonnummer: 035-5429125

Acquisitie naar aanleiding van deze vacature wordt niet op prijs gesteld.

Trefwoorden: Vacature, Fulltime, Soest, Customer support, Sales ondersteuning, Binnendienst.
Location
Soest
Publication date
03.01.2018
Publication end date
02.02.2018
Job details
Other details
Match criteria
Employer type
Direct employment/ Company
Other jobs of this company: