Senior Accountant at CIS Management B.V.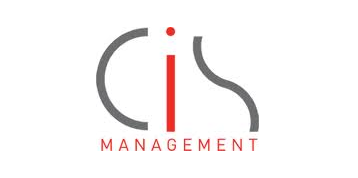 Description Senior Accountant at CIS Management B.V.
CIS Management B.V. is in need for a senior accountant. CIS Management is an independent trust company located at the WTC Amsterdam.
Our dynamic company is focusing on international market and shows a healthy growth. Therefore we are looking for an accountant with 5-7 year experience (experience at working for trust sector would be highly appreciated) that can assist with, and can also independently execute, the following activities (non-exhaustive list):


• maintaining of client's general ledgers and books in accordance with Dutch accounting principles (Dutch GAAP);
• core knowledge of IFRS principles of accounting;
• preparation of monthly/quarterly Interim Reports;
• preparation of CIT reports;
• assistance by Audit;
• preparation of Benchmark reports for DNB (monthly/annualy);
• preparation of standalone annual accounts according to Dutch GAAP (balance sheet, profit & loss statement and notes) on an annual basis upon receipt of the Financial Report;
• preparation of a Publication report for obligatory filing with the Chamber of Commerce;
• taking care of the day-to-day administrative matters like authorising and monitoring payments, deposits and communication with the Dutch National Bank;
• managing bank accounts (payment processing);
• acting as a focal point for auditors during the audit process, including but not limited to collection of relevant information for the auditors and answering relevant queries and etc.;
• control over preparation of salary slips; preparation and filing of wage tax returns on a monthly basis including annual salary statement;

• preparation and filing of the Value Added Tax returns on a quarterly basis, including:
- thorough analysis of invoices and determining output and input VAT;
- preparation and submission of EU Sales Listing (if applicable);
- correspondence with external consultant (if applicable);
- correspondence with Dutch tax authorities.




Requirements Senior Accountant at CIS Management B.V.

• Higher education, ACCA – desirable;
• Minimum 7 years of (continuing) practical experience in professional sphere;
• Experience (in trust sector/as an in-house accountant) – highly desirable;
• Outgoing, practical, hands-on approach;
• Russian – native/fluent; English – fluent (verbal, written, business); Dutch - preferable.



Company profile
CIS Management B.V. is a Dutch trust service provider with an office located in Amsterdam. The company specializes in providing services of management, domiciliation, accounting, legal and secretarial support for entities, incorporated and active in the Netherlands. The thorough knowledge of current legislation and core skills in handling international and Dutch tax and corporate law issues in combination with competitive rates and strong reputation on market, make this company one of the leading trust service providers of medium size segment, in the Netherlands.

The clientele of the company is very international, originating from many of the CIS countries (initial focus area of CIS Management), as well as from Middle East, North America, Western and Eastern Europe.

The company is used to work with highly demanding clients, on a tight schedule, thus it is a common practice of devoting efforts to each client on an individual basis and to focus on tailor made type of services in each case.

The Finance Team consists of 5 staff members and is responsible for managing the books of client companies, from A to Z, maintaining the day-to-day administration, drafting statistics reports for the DNB, controlling and authorizing payments, negotiating with banks, auditors, tax and other state authorities on behalf of client companies, as well as drafting annual financial returns.
Offer Senior Accountant at CIS Management B.V.
Salary Package

• Gross yearly salary EUR 60 – 63 K for 40 hours/week excluded 8% holiday allowance;
• Excluded bonus (1-2 monthly salary at the year end);
• 25 vacation days;
• Travel allowance;
• Medical insurance compensation;
• Mobile phone compensation.

How to apply
Please use the APPLY button below.
Location
Amsterdam
Publication date
22.05.2017
Publication end date
21.06.2017
Job details
Other details
Match criteria