SENIOR C# DEVELOPER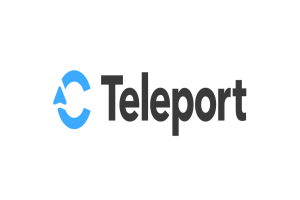 Description SENIOR C# DEVELOPER
Have you ever wanted to participate in creating an industry-changing product?
Do you want a job where you would be highly appreciated for your various skills?
C Teleport is searching for an experienced C# Developer to join Rotterdam office.

Responsibilities:
• Architect, build, optimize internal back-end and integrate with external services
• Design and write production-ready code and automated tests
• Implement fast, reliable and scalable APIs
• Work in Agile team environment to deliver on commitments within 2 weeks release cycle


Requirements SENIOR C# DEVELOPER
Requirements:

• 5+ years of software development
• Strong knowledge of C#
• Proficiency with asynchronous programming and concurrency
• Strong practical knowledge of OOD, TDD, SOLID, CQRS and other design patterns
• Experience with service-oriented architecture (SOA) and micro-services
• Proficiency in SQL and NoSQL databases
• Good analytical skills
• Proactive with the ability to learn new concepts quickly
• Fluency in English

Skills considered as a good plus:
• Exposure to .NET Core and RabbitMQ
• Hands-on experience with Docker
• Hands-on experience with Cloud deployments (AWS, Azure, Google)
• Proficiency in other development languages (JavaScript/TypeScript is a plus)
• Experience with Galileo/Amadeus APIs is a definite plus


Company profile
About the company
C Teleport has designed a disruptive software that is now conquering the marine travel market globally. Our brand-new booking app optimizes crew travel management with use of cutting-edge technology. Hence, C Teleport clients save up to 70% of time when arranging flights and enjoy significant expense reduction, this all due to C Teleport's full integration with their crewing software.
Of course, we are not going to stop. We are planning to provide even better optimization and to achieve this we are looking for an experienced C# Developer to work in our Rotterdam office.


Offer SENIOR C# DEVELOPER
Company offers:
• Competitive salary
• Realistic career growth opportunity In a rapid growing environment
• Opportunity to test your skills and prove that you can work autonomously

Typical day
In a morning you grab your coffee and join a stand-up. You explain your teammates the remaining challenges to workflow the workflow of new airline's API. That's a part of large Epic your team is working on, you helped the project manager to plan it. And we are still on track to meet this sprint goal.

You get back to your workplace to sort out code review comments, apply some merges and help with PR of your fellow developer who struggles with a complicated unit test.

On a lunch break you chat with a mobile app developer having questions about new REST endpoint you deployed yesterday.

The remainder of the day you spend working on your user story. Just before the end of the day you manage to get all integration tests to pass. You push your feature into CI to hand it over to QA. Job's done! Time for some Friday drinks.
How to apply
Send your CV by using the APPLY button or contact me by skype: vasarovsky. All applications will be reviewed carefully. We will contact the candidates invited to the interview.



Location
Rotterdam
Publication date
04.06.2018
Publication end date
04.08.2018
Job details
Other details
Match criteria
Area of specialization
Information Technology (ICT)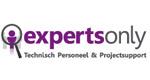 ExpertsOnly

Confidential

* Together Abroad interim Recruitment & Headhunters