SENIOR DATA SCIENTIST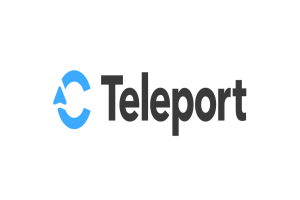 Description SENIOR DATA SCIENTIST
Recently C-Teleport brought a revolutionary product to the market by using cutting-edge technologies.
To keep the product way ahead of time we are looking for a Senior Data Scientist to continue developing the machine learning part of the product.
If you know your way around neural networks - this is a great place where you can use your potential to fullest!

Responsibilities:
• Create a high-level roadmap for the company in the domain of artificial intelligence. Identify required data for future data models and collaborate with the IT team to develop data collection services.
• Collect, clean, validate data, prepare it for training. Develop reliable models.
• Deploy models to fast and scaleable APIs.
Requirements SENIOR DATA SCIENTIST
Minimum requirements:
• Good knowledge of Python
• Good knowledge of neural networks: architectures and optimization
• Fluency in English

Preferred qualifications:
• Hands-on experience in full cycle of modelling: from data collection to deployment into production
• Experience with natural language processing


Company profile
About the company
C Teleport has designed a disruptive software that is now conquering the marine travel market globally. Our brand-new booking app optimizes crew travel management with use of cutting-edge technology. Hence, C Teleport clients save up to 70% of time when arranging flights and enjoy significant expense reduction, this all due to C Teleport's full integration with their crewing software.
Of course, we are not going to stop. We are planning to provide even better optimization and to achieve this we are looking for an experienced C# Developer to work in our Rotterdam office.


Offer SENIOR DATA SCIENTIST
We offer:
• Opportunity to develop a very advanced model, which is in high demand.
• Opportunity to build a team and become a leader of the data science department.

Typical day
Today morning we have a stand-up. We discuss what are the goals and what holds us from reaching them. You suggest that we might need changing our data model and that IT team has to do that soonest to collect clean data in the future.
You get back to your daily tasks: you check the data collected by the system or entered by colleagues. You use pandas, sklearn or other tools of your taste to understand the data better. You quickly run some clustering tasks to see how the data divides and get some interesting insights.

Then you tinker your recurrent neural net and train it on a GPU, trying to get its accuracy from 96 to 97%. In the evening you attend a machine learning meetup in Amsterdam to share your experiences and learn new approaches.

Tomorrow you are deploying your 5th model, but everything is ready: the model is wrapped into a Flask API, code packaged into a docker image and delivered to the repository. We only wait for the CTO to give the green light to the big release.


How to apply
Send your CV by using the APPLY button or contact me by skype: vasarovsky. All applications will be reviewed carefully. We will contact the candidates invited to the interview.



Location
Rotterdam
Publication date
04.06.2018
Publication end date
04.08.2018
Job details
Other details
Match criteria
Area of specialization
Information Technology (ICT)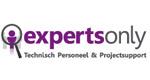 ExpertsOnly

Confidential

* Together Abroad interim Recruitment & Headhunters