Service Desk Analyst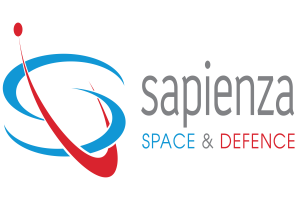 Description Service Desk Analyst
Reporting to Sapienza Service Manager, you will be part of a team responsible for the support to the User Community of Sapienza developed applications. Sapienza provides this support to client teams working on Space related projects. The software Sapienza provides supports key business processes within the Project Management and Quality Assurance domain. Comprehensive training on all relevant Sapienza software is provided through the Sapienza training academy.
RESPONSIBILITIES OF THE SERVICE DESK ANALYST
Provide advice and answer questions via phone calls, emails and personal contact regarding the functions of Sapienza developed applications
Provide troubleshooting advice for simple IT related problems such as Browser configuration. Sapienza has a Knowledge database for frequently asked questions to support this role
Record functional software issues or unresolved IT calls and escalate to the relevant support teams; (Product or Technical services team)
Record all questions and queries via a centralized on-line Ticketing system in order to track the progress and closure of all requests
Take ownership of user problems, specifically where time constraints apply, and follow up the status of problems on behalf of the user and communicate progress in a timely manner
Provide Project support in terms of configuring applications, setting up user profiles, and uploading documents to the relevant application
Provide out of hours support when required.
Requirements Service Desk Analyst
Experience, Skills and Aptitudes:
Eligible to work in the EU
Fluent in English
Knowledge and experience of customer service practices
Proven analytical skills with the ability to evaluate issues through client communication and self-investigation
Ability to work independently with minimal supervision
Excellent teamwork and communication skills
Qualifications:

Competencies:
Oral and written communication skills
Learning skills
Customer service orientation
Problem analysis
Problem-solving
Adaptability
Team interaction
Planning and organizing
Attention to detail
Stress tolerance
Company profile
Sapienza Consulting is a leading supplier of space project control, configuration and risk management, quality and product assurance software and services to the European space industry. Our solutions have helped our customers to:

Reduce cost through improved efficiency
Increase the collaboration between dispersed teams located anywhere in the world
Re-engineer and standardise work practices across multiple projects
Distribute information and data in a secure environment
Offer Service Desk Analyst
What Sapienza has to offer:
• Young and International environment, with over 15 nationalities represented in our SBIC (Noordwijk) office
• Gain experience in a growing organisation within the space and defence industry
• Growth opportunities / career path development
• Access to the Sapienza Training Academy for soft skill as well as technical skills training (e.g. presentation skills, business writing, ITIL, PRINCE2, etc.)
Location
Noordwijk
Publication date
29.09.2017
Publication end date
29.10.2017
Job details
Other details
Match criteria
Specialism
Information Technology (ICT)
Employer type
Direct employment/ Company