Supply Chain Specialist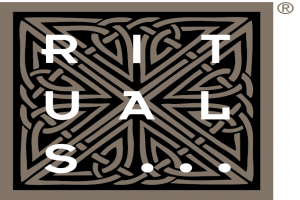 Description Supply Chain Specialist
Can you elevate the order to cash process into a valuable ritual?

The Japanese tea ritual? Filming your daughter blow out her birthday candles (hope she has a wonderful day)? Toasting with a glass of fine champagne? Rituals often have a long history. But every act has the potential to become a ritual. By performing everyday activities with a bit of extra care, you lay the foundation. This goes for business processes as well. Although in business, we refer to these 'rituals' as best practices. How would you like to implement best practices for our hugely complex and (thus) hugely interesting order to cash processes?


Our Supply Chain Specialist

Is a Zen master of order to cash processes for our wholesale and travel partners. Not the kind of Zen master who sits on a yoga mat chanting (which you are welcome to do in our meditation room after your workday ends) but the kind who energetically tackles high volume supply chain challenges. A role with impact, because you're in charge of the A to Z of a flawless supply chain for Rituals' notable business partners, including Douglas, bol.com, Amazon, El Corte, Coin and airport shops. Ensure that the order to cash process runs perfectly, so that no customer's favorite ritual is ever out of stock.


Stakeholder management? You have it covered. Facilitating exciting product launches and promotional activities? You're on it. You're also in control of lead times, volumes and timing, which requires close collaboration with your colleagues in logistics. And you zoom in on refining our KPIs and optimizing our management dashboard, which gives us and our partners an overview of, and a handle on the market. Speaking of partners: keep them close. Meet with key accounts face-to-face once or twice per year to determine what we can improve together for our customers. Our partners will also contact you with all of their non-sales related questions. As Supply Chain Specialist, you are a member of Hansje Helfer's Wholesale & Travel Supply Chain team, together with six direct colleagues.

Requirements Supply Chain Specialist
Your ingredients
Your main ingredient is a Bachelor's/Master's degree with a logistics twist
You have matured for 4+ years, preferably in a high-volume supply chain setting
You contain a generous splash of ERP (AX, SAP, et cetera) experience
You are perfect for all skin types and can level with everyone
You're crispy from all the numbers you crunch
You have 99% of your DNA in common with customers; you know exactly what they want
Your impact is doubly positive: great for our customers and great for our brand
Also this
We're looking for a near native English speaker. Someone who speaks Spanish, Italian and preferably Dutch.
If you puedes entender esto en capisce cosa è scritto qui we'll roll out the red carpet
Company profile
Happiness can be found in the smallest of things. Transform your daily routines into meaningful moments with our luxurious bath, body and home products.
Offer Supply Chain Specialist
Warm bath experience

The experience of working at Rituals is as comforting as a warm bath. Except you can completely relax in your bath and as Supply Chain Specialist it's all systems go. But you do receive a fair paycheck, a great work environment, and a good retirement plan in return. And lots of opportunities to excel. We want you to have plenty of energy to do your job well, so we also include homemade lunches and use of our meditation rooms to relax. Working hard is a valuable ritual. So is relaxing hard.

How to apply
Should you? Yes! More information? We just saw Irma Kok down the hall with a yoga mat, but if you're quick you can catch her:
irma.kok@rituals.com
or APPLY ONLINE using the RED APPLY BUTTON below
Location
Amsterdam
Publication date
09.04.2019
Publication end date
09.05.2019
Job details
Other details
Match criteria
Language
English
Dutch
Italian
Spanish

Confidential