Swedish and Danish Digital Marketing Executive @ Size?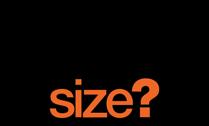 Description Swedish and Danish Digital Marketing Executive @ Size?
WE'RE LOOKING FOR A SWEDISH AND DANISH DIGITAL MARKETING EXECUTIVE!

For our new Multi-Channel team we are looking for a Swedish and a Danish Digital Marketing Executive. As a Digital Marketing Executive, you are managing multiple marketing channels to deliver targeted traffic levels and supporting. The purpose of this role is to manage the content and digital marketing activities for Size?'s Swedish or Danish multi-channel sites/devices.To deliver the required growth as set out in the multi-channel budgets and to, at all times, seek to maximize the return on investment that the business generates from the site.

Main tasks

Managing onsite content and multi-channel marketing imagery;
Writing productdescriptions and copy for the website;
Maintaining JD's multi-channel marketing calendar for all campaigns and activities;
Creating content briefs and working with merchandisers, production teams and design teams to manage workflows and ensure projects are delivered on time;
Maintain relationship with all digital marketing functions such as PPC, SEO, Social, CRM and Affiliates, supporting activity conducting on each channel;
Work with the SEO Executive and Social Media Executive to develop, maintain and communicate with a base of bloggers and influencers, to support an outreach programme for improving search engine visibility;
Manage paid advertising through social media channels to drive traffic and sales
Requirements Swedish and Danish Digital Marketing Executive @ Size?
Profile

The candidate we are looking for:
Has strong attention to detail;
Has excellent verbal and written communication skills in English and Swedish or Danish;
Has the ability to work as part of a small team in a fast moving environment;
Has willingness to learn new skills;
Is full-time available and living near Amsterdam;
Has preferably prior experience working in an ecommerce environment.


We offer
Staff discount in all of our Size? and JD stores;
A job with a lot of room for personal initiative and development, where you will be encouraged to grow within the company;
A fantastic challenge;
The chance to start a whole new international department for JD;
Great working conditions;
The ideal job with a lot of (personal) responsibility.


We hope that your interest has been piqued. If so please send your application/questions in English via the "Apply" button.
An integrity check register over the warning of the Foundation Approach Retail Fraud is part of the application.

Agency calls not appreciated.
Keywords: Vacancy, fulltime, Aalsmeer, E-Commerce, marketeer, SEO
Company profile
Founded in Great Britain in 2000, Size? is one of the most popular global suppliers of footwear, clothing and accessories from a collection of the best brands in the world.

Initially set up to introduce 'edgier' product collections before being offered by JD Sports stores is Size? since then become a brand with its own specialties and exclusive products. Size? has stores in the Netherlands, the UK, Ireland France, Italy, Germany and Denmark.
Location
Aalsmeer
Publication date
09.08.2017
Publication end date
10.09.2017
Job details
Other details
Match criteria
Specialism
Marketing & Communications
Location
North Holland
South Holland
Employer type
Direct employment/ Company
Other jobs of this company: