Teaching Assistant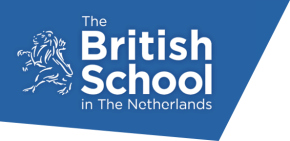 Description Teaching Assistant
We are looking for a Teaching Assistant to join our Junior School Diamanthorst in The Hague. We have a full-time position available. Candidates looking for a part-time role will also be considered (60%FTE and 40% FTE).
Our team of Teaching Assistants support teaching & learning and assist the teacher(s) in the delivery of the school's curriculum. BSN Teaching Assistants also play an important part in the fostering of students' personal, social and independence skills.
Requirements Teaching Assistant


• A Teaching Assistant qualification (Cache Level 2, or equivalent)

• Knowledge of the English National Curriculum

• The ability to work well collaboratively within a team

• A patient and caring attitude

• Confidence in working with large groups of children

• Experience of working with children from (insert age group)

If you are committed to helping children progress and if you are motivated by what you have read so far, please view our recruitment brochure below for full details.

Offer Teaching Assistant
How to apply
To apply to join our team please complete our short application form below where you will also be asked to upload your CV and a Letter of Application.
Apply here: https://bsn.homerun.co/teaching-assistant/en or use the APPPLY button below

Applications should reach us by 06/10/2017

Interview Date: 10/10/2017
Location
The Hague
Publication date
29.09.2017
Publication end date
29.10.2017
Job details
Other details
Match criteria