Technical Helpdesk Support with native level Spanish

Description Technical Helpdesk Support with native level Spanish
The organization is currently searching for a Technical Helpdesk Support. Your responsibility will be troubleshooting for customers and dealers who use the sorting software. This can be done remotely or on site at the client. On site can be in the Netherlands as well as elsewhere in the world, mainly Europe, US and Latin America. You'll work closely together with software development and hardware assembly.
point of contact with dealers and other users of TrueSort in case of problems of a technical nature. (via telephone, chat or e-mail)
managing and assisting mechanics from a dealer who are on site at the end customer.
maintaining contacts with the dealers or end customers about the progress of a repair or service.
carry out repairs and re-installations on computers, software and components supplied by customers to the employer.visiting customers (both in the Netherlands or elsewhere in the world) to make adjustments or improvements to the system on the spot.
testing (new) features and releases.
running remote support shifts at the office or from home.
giving training courses to employees and clients around the world.
help with improving the knowledge database and the support website.
advisory role towards dealers regarding spare parts and upgrades of existing systems.

Requirements Technical Helpdesk Support with native level Spanish
Applied Science degree.
Good communication skills in Spanish, English and Dutch.
Sense of responsibility.
Able to work independent and according to a schedule.
Willingness to travel and work abroad.
Willingness to work during weekends or evenings.
Experience in repairing electronic circuits.
Technical knowledge on mounting computer systems and experience with Windows.
Driver's License.
Company profile
Since the company was founded in 1989, our client has focused on the development of optical grading & sorting technology for the fruit and vegetable market. This ongoing dedication to the development and enhancement of the technology has resulted in industry leading solutions and thousands of customers who benefit from their commitment to continual improvement. Their grading software runs on any sorting machine, of any brand.
Offer Technical Helpdesk Support with native level Spanish
The organization offers a competitve salary and attractive secondary benefits package.
Selection procedure
If you are interested in this vacancy, you can apply by clicking on the button above. Your application will be sent directly to the recruiter in charge.
IMPORTANT: if you are not yet registered with Undutchables we kindly ask you to do so. Your information will be handled in the strictest confidence and your CV will not be sent to a company unless you have given prior permission.We will invite you for an extensive interview, as soon as any potential job opportunities arise. We will advise you on issues regarding employment in the Netherlands. Then, if possible, we will introduce you to a prospective company and provide support during the selection procedure.
Apply now
Location
Eindhoven 1
Publication date
08.01.2019
Publication end date
07.02.2019
Job details
Other details
Match criteria
Other jobs of this company: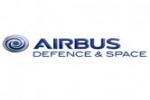 ExpertsOnly