Technical Recruiter – Space and Defence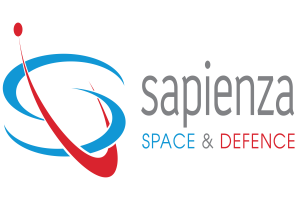 Description Technical Recruiter – Space and Defence
Technical Recruiter – Space and Defence
Location: Sapienza Consulting, Noordwijk, The Netherlands
Deadline: as soon as available
Reference: AJPT-871505
Contract duration: Initially a fixed term contract with intention to extend
Sapienza Consulting is a leading provider of space and defence mission and project support through people, software and services. We are a preferred supplier for the European Space Agency (ESA) and NATO's Communication and Information (NCI) Agency as well as space industry companies and European bodies. We currently recruit for The Netherlands, UK, Belgium, France and Germany, and we are still growing!
Sapienza is currently looking for an addition to our Recruitment team due to substantial increase in our portfolio. The Recruiter will learn the unique recruitment lifecycle for our clients in the space and defence industry and government organisations. We are looking for someone who is deadline and target oriented, has a high level of accuracy, has a good understanding of technical recruitment aspects, is flexible and enthusiastic and made out of steel. We expect the Recruiter to take ownership of the below activities:
Responsibilities of the Recruiter:
• Review and analyse our client's job descriptions, extracting the core responsibilities and requirements to better understand the type of candidate to look for;
• Schedule and plan the different roles to ensure all deadlines are met;
• Advertise the vacancy through appropriate channels, ensuring that active applicants are reached;
• Actively source candidates to ensure that passive applicants are reached;
• Review applicants submissions to evaluate if they meet the position requirements;
• Perform pre-screening and preliminary interviews in person and over the phone;
• Maintain all pertinent applicant and interview data in the database;
• Ensure all required documents for client submissions are perfect to ensure that our candidates get the best representation possible;
• Provide support arranging interviews and relocation assistance;
• Contribute to our growth by providing us with your opinion and helping us streamline our processes and procedures.
Requirements Technical Recruiter – Space and Defence
Profile of the Recruiter:
• A few years of experience in recruitment for technical positions (eg. Software, hardware, electronics, system engineering) where reaching out to passive candidates was the rule rather than the exception;
• A technical degree will be considered a very strong asset;
• IT savvy and able to pick up new IT tools with ease;
• Fluent in English with outstanding communication skills and telephone manners; knowledge of another European language would be considered an asset;
• A high level of accuracy and attention to detail;
• Excellent sense of discretion and confidentiality;
• Strong work ethic and flexibility to work under pressure in a deadline oriented and fast paced environment;
• High degree of self-motivation, energy and the ability to work independently with minimal supervision;
• Willing and able to undergo NATO security clearance;
• Eligible to work in the EU.
Company profile
Sapienza Consulting is a leading supplier of space project control, configuration and risk management, quality and product assurance software and services to the European space industry. Our solutions have helped our customers to:

Reduce cost through improved efficiency
Increase the collaboration between dispersed teams located anywhere in the world
Re-engineer and standardise work practices across multiple projects
Distribute information and data in a secure environment
Offer Technical Recruiter – Space and Defence
What Sapienza has to offer:
• Young and International environment, with over 15 nationalities represented in our SBIC (Noordwijk) office
• Gain experience in a growing organisation within the space and defence industry
• Growth opportunities / career path development
• Access to the Sapienza Training Academy for soft skill as well as technical skills training (e.g. presentation skills, business writing, ITIL, PRINCE2, etc.)
How to apply
Contact:
Candidates must be eligible to work in the EU
Please send your CV and motivation letter (in English) as soon as possible to jobs@sapienzaconsulting.com
Location
Noordwijk
Publication date
09.10.2017
Publication end date
28.11.2017
Job details
Other details
Match criteria
Employer type
Direct employment/ Company