Tender Coordinator/ Marketing Assistant (P532)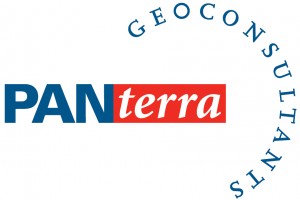 Description Tender Coordinator/ Marketing Assistant (P532)
PanTerra Geoconsultants B.V. is an international service company to the geothermal and oil & gas industry, located in Leiderdorp. With our team of geologists, reservoir engineers, and laboratory analysts we provide a wide range of services from carrying out tests on core samples in the laboratory to writing development plans for major oil & gas companies worldwide.

Currently, we have a job opportunity for a full-time (40hrs/week) Tender Coordinator/Marketing Assistant.

As a tender coordinator, you will be responsible for commercial tenders, from reviewing the initial request and tracking and managing the tender process, to submitting the final bids to purchasers. You will be working with the technical staff members who provide technical input for the tenders and you will report directly to the managing director. We are an international company, daily communication internally and with clients is in English.

Tasks and responsibilities
Tender coordination tasks will consist of, but are not limited to the following:
• Identify opportunities through several channels and assist the bid/no-bid decision process;
• Register and update the company vendor profile in various supplier systems;
• Coordinate the tender process within the tender teams, set deadlines and responsibilities, and communicate with buyers during the entire process;
• Communicate internally, prepare for and conduct internal meetings for each bid; assist with budgeting and resource allocation;
• Review contractual terms and conditions, take part in negotiations and obtain management approval for signing;
• Responsible for accurate data input in PanTerra's CRM system and maintaining the administration of the tender folders;
• Prepare bid bonds/performance bonds if required;
• Review and format draft bids in order to comply with PanTerra's brand guidelines and purchaser requirements;
• Obtain feedback from purchasers when tenders are unsuccessful, maintain an active relationship with international clients and partners;
• Strive to continuously improve the tender process

Besides the above tasks related to tenders, you will also be involved in marketing work. You will for example upgrade and revise marketing materials/resources and book and prepare company participation in conferences.
Qualifications Tender Coordinator/ Marketing Assistant (P532)
We are looking for an energetic and socially skilled individual, who is able to multitask and set priorities. Further, the ideal candidate should meet the following criteria:
• Higher education, to at least HBO level;
• Good communication skills (face-to-face, email and phone);
• Excellent English skills both written and verbal; Dutch is an advantage;
• Proficient in Word, Excel, Outlook and PowerPoint;
• Positive and flexible, can do attitude;
• Ability to work under the pressure of tight deadlines;
• Customer focus;
• Excellent organizational skills;
• Self-starter, able to work independently.

Start date & Duration Tender Coordinator/ Marketing Assistant (P532)
•Immediate
•1 Year contract, which can be extended afterwards if both parties agree.
How to apply Tender Coordinator/ Marketing Assistant (P532)
Please use the APPLY BUTTON below
Location
Leiderdorp
Publication date
19.07.2021
Publication end date
18.09.2021
Job details
Other details
Match criteria
Area of specialization
Administration & Secretarial
Legal
Process & Operations
Marketing & Communications
Online Marketing