Test Engineer Rolling Stock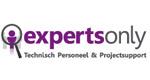 Functie omschrijving Test Engineer Rolling Stock
Voor ons nieuwe, internationale team zijn we per direct op zoek naar een ervaren Test Engineer die beschikbaar is om gedurende de eerste 6 tot 12 maanden op verschillende locaties in het buitenland te werken aan de nieuwe Sprinters voor de NS die door CAF worden geproduceerd. Daarna zal de functie een aantal maanden in Amsterdam worden uitgevoerd en uiteindelijk op het depot in Leidschendam. Als Test Engineer ben je de rechterhand van de Lead Engineer en werk je nauw met hem samen. Je voert de noodzakelijke tests van de apparatuur uit, zoals de elektronische besturingssystemen en pneumatische-mechanische apparatuur. Daarnaast coördineer je het werk van de lokale monteurs en faciliteer je de communicatie met de klant waarbij je de werking van technische systemen ook aan non technici kunt uitleggen.

De Test Engineer is flexibel en prima in staat om zelfstandig te werken. Je kunt elektrische ontwerp specificaties en technische tekeningen lezen en hebt ervaring met het maken van technische rapportages en handleidingen. Je bent veelzijdig, creatief en hebt een prima analytisch vermogen. Daarnaast ben je bereid om wisseldiensten te werken door de weeks en in het weekend en ben je bereid om op verschillende locaties in zowel het buitenland als in Nederland te werken.
Functie eisen Test Engineer Rolling Stock
Je hebt minimaal een afgeronde HBO opleiding in de elektrotechniek, besturingstechniek, werktuigbouw of megatronica.
Je hebt minstens 3 jaar ervaring in een vergelijkbare functie. Ervaring in de spoorwegsector is uiteraard een pre, maar kandidaten met ervaring in bijvoorbeeld de industriële of maritieme installaties worden zeker uitgenodigd om te reageren.
Je bent stressbestendig en in staat om onder tijdsdruk te werken.
Je hebt gewerkt in omgevingen waar strenge veiligheidsprocedures gelden
Je bent georganiseerd, gedetailleerd, efficiënt en assertief.
Je bent leergierig en wordt uitgedaagd door het oplossen van technische vraagstukken.
Je spreekt en schrijft zeer goed Nederlands en Engels. Kennis van het Spaans is een pluspunt.
Bedrijfsprofiel CAF
CAF is een van de internationale marktleiders op het gebied van ontwerp, fabricage en onderhoud van modern spoorwegmaterieel. Voor de Provincie Utrecht gaan wij nieuwe trams leveren die medio 2018 zullen gaan rijden. Daarnaast zijn we bezig met de productie van 118 nieuwe Sprinters voor NS en worden er momenteel nieuwe trams voor de gemeente Amsterdam ontworpen die naar verwachting in de 2e helft van 2019 gaan rijden. CAF is van origine een Spaans bedrijf en heeft wereldwijd ongeveer 8000 medewerkers die verspreid over 33 landen aan zo'n 80 projecten werken. In Nederland zijn we bezig met het openen van een nieuw kantoor. Voor meer informatie verwijzen we je naar onze website www.caf.net
CAF produceert 118 nieuwe Sprinters voor de NS. Zodra de eerste trein de fabriek in Beasain (Spanje) uitrolt gaat deze voor een aantal maanden naar Duitsland voor een zeer intensieve periode van functionele testen (de type-test). De eerste trein komt later dit jaar naar Nederland, waarna aanvullende testen zullen worden uitgevoerd vanuit de werkplaats in Amsterdam. Hierna gaan de treinen naar Leidschendam. De Test Engineer zal op al deze verschillende locaties gaan werken.
Arbeidsvoorwaarden
Werken bij CAF is werken in een internationale en dynamische omgeving. We zijn net begonnen in Nederland en werken met een nu nog klein, maar zeer enthousiast team aan flinke uitbreiding.

CAF biedt een zeer goed salaris en een 38-urige werkweek. Voor de dagen in het buitenland wordt een dagvergoeding uitgekeerd.

ExpertsOnly verzorgt de Werving & Selectie voor dit traject, je komt echter direct in dienst bij CAF.
Meer weten of direct solliciteren?
Stuur je CV (bij voorkeur in het Engels) naar
CAFjobs@expertsonly.nl
tav Marcel van Coeverden. Is dit niet helemaal wat je zoekt? Stuur dan alsnog je CV en geef aan waar je wél naar op zoek bent. We verwachten de komende tijd veel nieuwe (technische) vacatures, dus houd onze vacatures op de CAF vacaturepagina,
http://CAF.expertsonly.nl
goed in de gaten!
Location
Amsterdam
Publication date
28.09.2018
Publication end date
24.10.2018
Job details
Other details
Match criteria
Other jobs of this company:

Confidential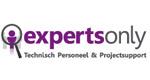 ExpertsOnly

Confidential