Trilingual (English, Dutch, French) Office Manager/Executive Assistant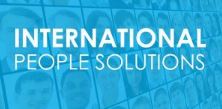 Description Trilingual (English, Dutch, French) Office Manager/Executive Assistant
Our client, a global leader specialising in selling brand overstock online is urgently looking for a fulltime trilingual Office Manager based in Amsterdam.
Responsibilities: ensure organisational effectiveness, efficiency and safety:
Serve as the main person for office manager duties including maintenance, mailing, shopping, supplies, equipment, bills, and errands
Organize and schedule meetings and appointments
Partner with HR to maintain office policies as necessary
Organize office operations and procedures
Coordinate with IT department on all office equipment
Manage relationships with vendors, service providers, and landlord, ensuring that all items are invoiced and paid on time
Manage contract and price negotiations with office vendors, service providers and office lease
Manage office G&A budget, ensure accurate and timely reporting
Provide general support to visitors
and also assist the Director in:
Manage calendar and mail;
Organization of meetings;
Ordering supplies;
Drafting briefing notes;
Management of leave and absences;
Monitoring of invoicing, reminders and litigation;
Order management.
Requirements Trilingual (English, Dutch, French) Office Manager/Executive Assistant
Training & Work experience
The ideal candidate will be experienced in handling a wide range of administrative,business and executive support related tasks and will be able to work independently with little or no supervision. This person must be exceedingly well organized, flexible and enjoy the administrative challenges of supporting an office of diverse people.
You have at least 3 years' experience in a similar position.
Fluency in English, French and Dutch is mandatory.
Please contact us for a confidential chat or visit www.internationalpeoplesolutions.com
Company profile
IPS is a recruitment consultancy, a human sized international search & selection consultancy based in Amsterdam made up of highly experienced and internationally connected industry professionals. We specialise in permanent sales and business support recruitment for international companies and are currently serving our clients in Amsterdam, Singapore and Brisbane.
Offer Trilingual (English, Dutch, French) Office Manager/Executive Assistant
How to apply
Use the APPLY button below
Location
Amsterdam
Publication date
10.11.2016
Publication end date
01.02.2017
Job details
Other details
Match criteria
Specialism
Administration & Secretarial