XAMARIN DEVELOPER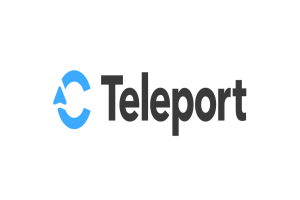 Description XAMARIN DEVELOPER
Are you a guru of mobile apps?
Do you want to make a good use of your skills in a rapid growing environment?
C Teleport has an open vacancy for Xamarine Developer to join Rotterdam office.

Responsibilities:
• Build mobile phone apps for Android and iOS, backed by our proprietary APIs
• Work closely with back-end developers to make apps efficient
• Work closely with UX/UI designers to deliver great mobile experience
• Take care of automated testing to make apps reliable
• Work in Agile team environment with 2 weeks release cycle



Requirements XAMARIN DEVELOPER
Requirements:
• 5+ years of software development
• Strong knowledge of C#
• Proficiency in Xamarin Native framework
• Experience with deploying production-ready apps for Android and iOS
• Strong practical knowledge of OOD, TDD, SOLID and other design patterns
• Proactive and self-motivated
• Fluency in English

Skills considered as a good plus:
• Proficiency in back-end development (ASP.NET)
• Experience with automatic mobile testing (Xamarin Test Cloud)
• Experience with pure native development (Android SDK, Objective-C/Swift)
Company profile
About the company
C Teleport has designed a disruptive software that is now conquering the marine travel market globally. Our brand-new booking app optimizes crew travel management with use of cutting-edge technology. Hence, C Teleport clients save up to 70% of time when arranging flights and enjoy significant expense reduction, this all due to C Teleport's full integration with their crewing software.
Of course, we are not going to stop. We are planning to provide even better optimization and to achieve this we are looking for an experienced C# Developer to work in our Rotterdam office.


Offer XAMARIN DEVELOPER
Company offers:
• Competitive salary
• Realistic career growth opportunity In a rapid growing environment
• Opportunity to test your skills and prove that you can work autonomously

Typical day
Today morning we have a stand-up. Yesterday your deployed a brand new test suite to Xamarin Test Cloud and you share this news with the team. Everyone is excited! Our mobile builds are bulletproof from now on.

You get back to your workplace and check the telemetry of your apps running in production. You note an increased amount of users and no recent crashes. Great job!

Today you start with the long-awaited feature of real-time push notifications. The back-end is ready, you were helping to get it implemented. It's still C# anyway and it's your mother tongue. You fire up Xamarin Studio and get your hands to the code...
How to apply
Send your CV by using the APPLY button or contact me by skype: vasarovsky. All applications will be reviewed carefully. We will contact the candidates invited to the interview.


Location
Rotterdam
Publication date
04.06.2018
Publication end date
04.08.2018
Job details
Other details
Match criteria
Area of specialization
Information Technology (ICT)
Other jobs of this company: