Create a JOB ALERT & receive daily new job
Click CREATE JOB ALERT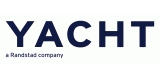 Hyster-Yale group develops a range of Forklifts and industrial trucks for a variety of applications like container terminals. The Big Truck Development Centre (BTDC) in Nijmegen is responsible for...

As a Product Manager you are responsible for the management of the entire product lifecycle from development to the operational follow through. You will accomplish this by fulfilling the following...