Categories:
Business news, Education news,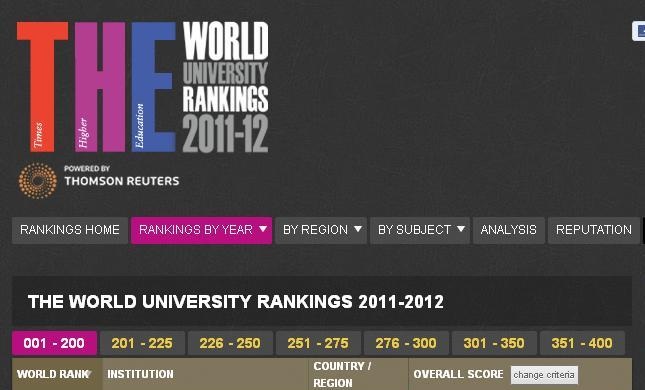 12 institutions in the world top 200 in the rankings
Dutch universities rank significantly high in the world according to the recently released Times Higher Education World University Ranking 2011-2012. The Netherlands has 12 institutions in the world top 200 in the rankings - the most representatives of any country other than the UK and US. And this year every single Dutch university improved its position.
The Netherlands, Germany and Belgium have emerged as strong performers in Europe. The three European countries buck a clear trend of overall decline for Western universities against rising investment in world class universities in the Asia Pacific region.
The Netherlands also has a new national number one. At the top, Leiden takes the number one spot for the Netherlands, moving from 79th to 64th, overtaking last year's top Dutch institution, Utrecht which now takes 67th place.
California Institute of Technology holds on to the world's number one spot, while Harvard is pushed into fourth place by Oxford and Stanford, which share second place
The Times Higher Education World University Rankings are the world's most comprehensive and carefully calibrated global rankings, using 13 separate performance indicators to examine a university's strengths against all of its core missions – teaching, research, knowledge transfer and international outlook. All data are collected, analysed and verified by global data provider Thomson Reuters.
Source: Nuffic, Times Higher Education Rankings/Thomson Reuters, 4 October 2012
Further information:
www.timeshighereducation.co.uk