Categories:
** HR Trends in Recruitment, Tips for internationals,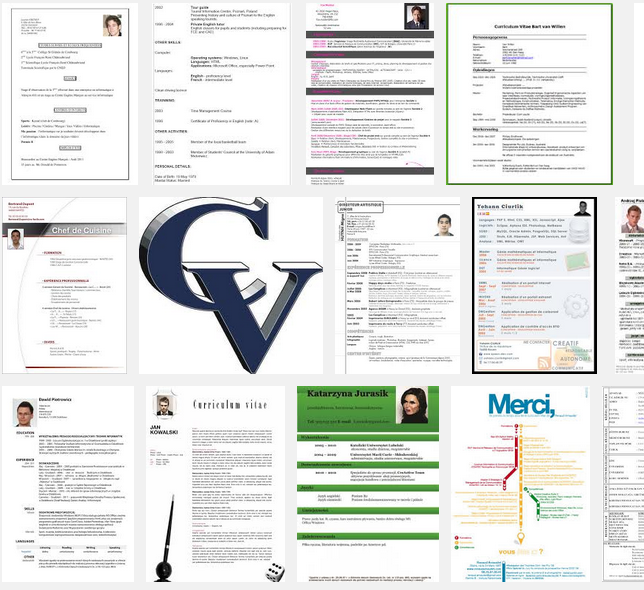 The CBS (Centraal Bureau voor Statestieken) states that the number of jobs in The Netherlands, declined by 4,000 in the fourth quarter of 2013. Also, when compared with the same period in 2012, the number of employee jobs reduced by 1.6% with a total reduction of 128,000 jobs. It is interesting to note that in preceding quarters of 2013, this decline was a lot more substantial. More information provided here.
With the job market in The Netherlands experiencing a marginal contraction, it is necessary that job seekers take proactive measures to ensure that job search efforts are not hampered by a poor representation of one skills and competencies to Recruiters and Hiring Managers.
Getting your CV to the top of the pile and gaining the interviewers interest should be of utmost importance. To achieve this, it would be useful to pay some attention to little things that could act as a disqualifying factor in the job search. Below are a few tips to consider when creating your CV.
Do not create a generic or all-purpose CV. This will only get your CV tossed. Customize and tweak your CV to match the job description and suit the job you are applying for.
Create a Mother CV which you can customize as the need arises. In addition, keep a copy of any CV or cover letter which you have sent out. Also, familiarize yourself with its contents. You want to be able to answer any questions related to your CV with confidence.
Create a personal profile and insert it at the top of your CV. This is a quick way to capture what you are about and highlight the value can you bring to the organization with a minimal amount of words. It is also a personal brand statement and can be particularly useful if you are switching job functions. Your Personal profile is a sneak preview of what you are about. It can be an effective tool to capture the recruiters attention in cases where the recruiter has a minimal amount of time to skim through your entire CV.
Rather than listing your job description, list your achievements. Remember the aim is to sell yourself not to provide a laundry list of your tasks and duties.
The information on your CV must match with the details on your LinkedIn profile.
Format your CV to highlight your unique selling points, this could be your education, work experience or personality. This can be done by varying the format to either chronological, hybrid or functional format to suit your preference and situation.
Cut out the irrelevant details from your CV. Ideally, the work experience on your CV should only go back about ten years except you have some experience relevant to the job that is not highlighted in recent years.
Test print your CV before sending it out for online applications. This is particularly beneficial as you will be better able to spot any typos and to ascertain if it looks as good on paper as it does on your computer screen.
When in doubt, use spell check.
If you are not getting called back for any interviews. If your applications keep going into a deep never ending abyss of silence or brief auto response e-mails declining your application, this might be a good time to review your CV with a view to customizing and making the necessary changes.
Together Abroad is keen to help you review your CV and help you present your skills and competencies in the best way possible to recruiters/ hiring managers.
Please feel free to contact one of our consultants for a chat on how best we can support your job search efforts in The Netherlands.

By: Tamkara Adun