Outplacement Support for Expats, Internationals, Highly Skilled Migrants, Eu and non EU candidates, Non-Dutch speakers
Do you employ international, non-Dutch speaking employees, and has a situation arisen where you need to lay off one of your employees?
OUTPLACEMENT SUPPORT FOR YOUR MULTILINGUAL EMPLOYEE
Do you employ multilingual, international, non-Dutch speaking employees, and has a situation arisen where you need to terminate one of your employees? With the help of outplacement, you offer the employee the prospect of new employment. This increases the chance that both parties can say goodbye to each other in a pleasant way.
An outplacement program from Together Abroad makes this difficult transition easier and more effective for both the employee and your organization. Your employee speaks multiple languages and from Together Abroad we have the expertise and network to translate this asset to value in the labor market.
As an employer, you have many advantages when you choose outplacement through Together Abroad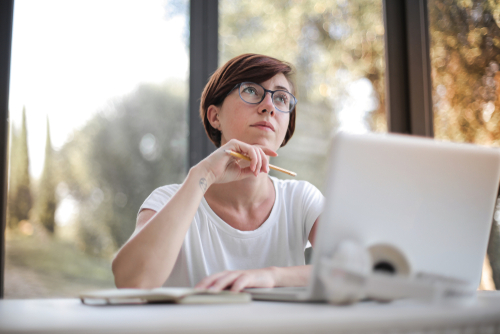 Focus on new work
Dismissal always hurts the employee. To break through this feeling, we can work with your employee to find a new job. This ensures that you can say goodbye to each other in a good way.
Satisfied employees and a better image
Unlike a normal dismissal procedure, outplacement can have a positive effect on your corporate reputation. When the employer and employee part in a good way, this will ensure more commitment and productivity among your employees.

Savings
Outplacement can also be financially beneficial for you. You can think of legal costs as a result of a negotiation. When you offer outplacement to your employee, there is a greater chance that the employee will accept the terms of dismissal. In the Netherlands, the protection of employees is considerable. You need to take all possible care in this process. Outplacement can make this process easier for both parties.
More time
A dismissal can have a major impact, as an employer you would prefer to be busy with your core business. When you turn to Together Abroad, they will take care of most of the dismissal process.
Why Together Abroad?
For more than 15 years Together Abroad is specialized in Outplacement Support for Expats, highly skilled migrants, Internationals, and non-Dutch speakers in the Netherlands.

Our consultant understands the world of highly skilled migrants, Internationals, and non-Dutch speakers. Our consultant has developed a technique to assist you in your job search such as: screening job offers, tracing unpublished vacancies and approach potential employers, jobhunting, etc. The consultant also assists you with job applications and will prepare you for the coming job interviews

That's why our outplacement support is tailored to your employee
We know the Dutch labor market inside-out.
We support you in getting hired with a success rate of 95%.
You can make use of our job board Togetherabroad with many multilingual vacancies. When using this job board you will be alerted about new jobs.
Through our enormous network among employers in the Netherlands, we will find your next job.
Linda van Orsouw Founder Together Abroad
LinkedIn & recommendations
We assist you toward a future-proof job

Together Abroad
WTC The Hague Business Center
Prinses Margrietplantsoen 33, 2595 AM The Hague | The Hague
✉ L.van.orsouw@togetherabroad.nl
☎ +31(0)622966737


How we work
Every individual is different and our services will reflect that personal approach.
Personalized and Customized approach: Our on-demand outplacement support is driven by your needs.
On-demand outplacement support: You will have a dedicated, experienced, peer-level consultant working with and for your role. Your consultant will be available via One-on-One support (Face to Face or via Teams/Zoom/Google Meet) or a location to suit you.
What is outplacement & what does an outplacement service do?
When an organization makes the tough decision to lay off employees, Outplacement is one of the most important parts of any severance package they offer. Outplacement is a service offered to employees who have lost or will be losing their job to help them quickly find a new and satisfying job. Outplacement is a benefit offered by responsible organizations to help former employees quickly find a new job in the job market.

Outplacement services include career coaching, resume and CV writing, interview preparation, referrals to hiring managers and targeted job leads.
We specialize in Outplacement Services for you (non-Dutch speaker) to find the right job. Our​ ​outplacement packages are the most complete in the Dutch market. We are the only company that not only provides services like career coaching, executive search, CV writing, LinkedIn review but also job hunting on behalf of our clients to jobs that are relevant to their profile.

An outplacement trajectory for Expats and non-Dutch speakers with Together Abroad
During your outplacement trajectory for Expats and non-Dutch speakers, you go through different phases to come to a new, fitting job. At Together Abroad all trajectories have five phases, which you go through more or less extensively depending on your personal situation and needs. What the trajectory will look like exactly, you determine in coordination with your personal coach. Because YOU are central to us! Then, during the outplacement trajectory, planning is made. So that we can find a new and suitable job for you. Together with the coach, you will increase your self-knowledge during the outplacement trajectory and you will work on the technique of networking, finding vacancies, drawing up resumes and cover letters, and applying for positions.

During our outplacement process, you will go through the following steps:

1. Dismissal processing and applying for your WW benefit.
Most candidates recover from the fright before they (can) look to the future again. During this phase of the outplacement trajectory, the acceptance of the dismissal is central.
We assist you in applying for your WW benefit via the UWV portal and inform you about your rights and obligations.

2. Self-analysis
Who am I, what can I do and what do I want? The answers to these questions form the basis of your search for a new job. You will start working with a clear profile of yourself. That profile includes your expertise, skills, and competencies. But also from an overview of branches, organizations, and functions that suit you.

3. Labour market orientation
What does the job market look like, which vacancies are there and which ones appeal to me? For many candidates, it has been a while since they were looking for new work.

In the meantime, the labor market has changed enormously.
During this step, we are going to work with (new) resumes a distinctive motivation letter, new LinkedIn profile, application training, an elevator pitch, personal branding, interview training, and the use of social media.

4. Job hunting and personal/online meetings
Our job coach screen as well as job offers/vacancies. An important part of the outplacement process is tracing unpublished vacancies.
To find new (non-public) vacancies, our job coaches approach potential employers directly (by LinkedIn or e-mail ). The job coach can also assist you with the applications.
We continuously seek and repeat contact with potential employers.

5. Aftercare
Finally, after the outplacement trajectory, you often have found a new job or are busy with it. In the last phase, you have regular contact with your coach to tell how it goes. You can also contact your coach for questions about the contract, probationary period, and terms of employment.