Think about an MBA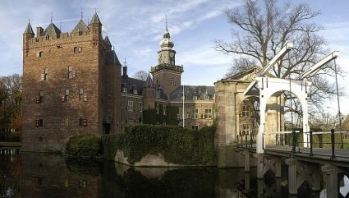 Want to elevate your career? Think about an MBA.
Nyenrode Business Universiteit is a prestigious Dutch university that is 'for business, by business.' In 1946, captains of industry from leading Dutch corporations as KLM, Shell, Unilever, Philips and Akzo, took the initiative to start an institute where an action-inclined, internationally focused generation of new business leaders would be educated. Located just 20 minutes from Amsterdam on a picturesque 13th century estate, Nyenrode is the perfect place to pursue your MBA degree.

Our more than 15,000 alumni can be found in more than 80 countries worldwide. Having gained the management and strategic decision-making skills and abilities necessary to thrive in the ever-changing world of business, these alumni have gone on to launch successful organizations, manage market-leading multinationals and become leaders on the world stage.
Nyenrode boasts three remarkable English-language MBA programs designed to elevate your career.

Full-time Master (MSc) in Management
Doing a Master or starting your career? The Master in Management is designed for young professionals interested in boosting their career in the global labor market. The program takes 16 months and it is offered both in Nyenrode Breukelen as well as in Nyenrode Amsterdam. During the program, students can choose between three different tracks: Digital Business & Innovation, Financial Management and Global Strategies & Sustainability. During the program, you will work in a company consultancy project for companies such as Philips, Unliever, FloraHolland and more.
More information:
https://www.nyenrode.nl/en/programs/p/master-of-science-in-management-(full-time)en
Full-time MBA
This one-year program based in the heart of Amsterdam connects you with European business from day 1. During the program, you will be exposed to a multicultural class, strong academic theory and sound practical knowledge. You will work in groups to present your business ideas to Executives of Dutch and multinational companies as part of the Meet the CEO Sessions. You will also have the opportunity to visit five European cities at the end of each module to visit companies and organizations like Google, Nestlé, Rockshire, European Commission and more.

More information: https://www.nyenrode.nl/en/programs/p/fulltime-mba

Executive MBA
This redesigned 2-year Executive MBA program is focused on the leadership of the future. The program includes eleven modules of one week. Seven of those modules take place at Nyenrode in Breukelen while the other four take place at Nyenrode's partner universities located in China (Renmin University), South Africa (Stellenbosch Business School), Uruguay (IEEM) and United States (Berkeley) During the program, you will discover the role of disruptive innovations and technology in current and future business models.

More information: https://www.nyenrode.nl/en/programs/p/executive-