Zeeland
jobs by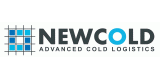 Manager SSC Accounting Location: Breda This is NewCold NewCold is service provider in cold chain logistics with a focus on the development and operation of large, highly automated cold stores....
Jobs by

Als vakkenvuller houd je jouw Kruidvatwinkel netjes, zorg je voor goedgevulde schappen en help je klanten bij het vinden van hun favoriete producten.

Heb je affiniteit met beauty, persoonlijke verzorging en gezondheid. Een uitstekend salaris en goede secundaire arbeidsvoorwaarden.