Zeeland
jobs by
Company
Hyatt Place Amsterdam Airport

As Finance Trainee you are part of the Finance Team with amazing colleagues, reporting directly to the Finance Manager.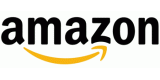 At Amazon, we are working to be the most customer-centric company on Earth. Amazon is a vibrant, global, fast moving, customer centric organization whose core values are creativity, ownership,...
Jobs by
Company
gemeente Steenwijkerland

Als Medewerker uitkeringen en crediteuren verricht je alle voorkomende werkzaamheden op het gebied van de uitkeringsadministratie voor de Participatiewet.
Company
Gemeente Amsterdam
Source
Gemeente Amsterdam

In een compact team met collega controllers ben je vanuit de controlorganisatie verantwoordelijk voor de advisering aan het verantwoordelijk management op basis…