South Holland
jobs by

Customer Service Associate - Den Haag - 6 month FTC - (Bilingual Dutch/English) Job ID: 210059157 | The Hague, Netherlands Type taak: Full-time (6 month Fixed Term Contract) Locatie: Den...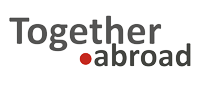 We are looking for energetic and self-driven English speaking writers. Are you looking for a career in a field of interactive communicationsor as a writer? Do you have a strong interest in a...
Jobs by


Als assistent supermarktmanager neem jij de leiding op de enorme afdeling kw. De vervanger (bij afwezigheid) én rechterhand van de supermarktmanager.


Voorstander van een schone winkel en verricht je af en toe schoon- en opruimwerkzaamheden. Afhankelijk van leeftijd en ervaring een salaris van maximaal €1.861,…