Biotech R&D Science Jobs in The Netherlands
Find available Science| Research & Developmet (R&D)
jobs by

Which scientific literature is applicable to such measurements? Je hebt een uitstekende beheersing van de Nederlandse en Engelse taal....

Click here for full job description Job purpose: Responsible for: Functiona 766992.922049 l lea 766992.922049 d for the ba 766992.922049 tch record

Category: Engineer Chemical Location: Netherlands Years of Experience Req.: At least 5 years of relevant experience in the pharmaceutical industry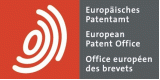 The European Patent Office (EPO) - the second-largest European organisation, with 7 000 staff members and a self-financed annual budget of EUR 2bn - is looking for engineers and scientists...
Jobs by