Create a JOB ALERT & receive daily new job
Click CREATE JOB ALERT
Find available jobs in Arnhem
jobs by
Company
INNOVA MARKET INSIGHTS
Source
INNOVA MARKET INSIGHTS

Excellent French and good English language skills, both written and verbal, another language such as Spanish or German is an advantage.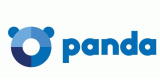 We are seeking new colleagues operating within the Netherlands and Belgium. Maybe a desk job is not your cup of tea because you like to interact with people? Are you a go-getter? Are you a brand...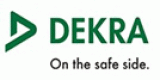 Join DEKRA, the global leader in safety Arnhem How your day looks like Contribute to the growth, transformation, and success of one of the largest organizations in the area of safety worldwide....
Jobs by
Company
Direct Service Groep
Source
Direct Service Groep

Beschikt over goede Nederlandse en Engelse taalvaardigheden; ..een communicatief sterke én klantgerichte backoffice medewerker. Zij kunnen bij jou o.a.

Spreekt vloeiend Nederlands en beheerst de Engelse taal: Een bezoeker heeft een afspraak in een kantoor en loopt naar de entree. Jij hebt overal aan gedacht!