CV Services
Together Abroad offers a range of different CV services to help you build a strong marketing tool and outstanding first impression. Adapting to the Dutch labour market can be a bit challenging; however the services we offer provides you with the possibility of an accurate Dutch template, professional recruiter's assessment and/ or a more attractively written CV.
CV CHECK
Applying for a new job or thinking about a career change? Checking your CV is probably the first thing that comes to mind. Have your CV checked by professional recruiters with Together Abroad!
CV REWRITE
Need help creating an out-standing CV that properly highlights your experiences and accomplishments? Our CV rewrite service will help you create an attractive CV as well as adapted to the Dutch labour market.
CV TEMPLATE
A CV is a marketing document to sell yourself. Not sure on how a Dutch CV should look like?
Doubt no further, download and use one of our CV templates today.
CV Clip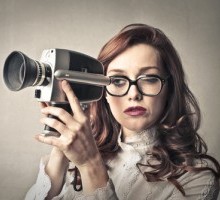 Nowadays the competition in the job market is getting BIGGER and BETTER and more and more people are applying for the same position. We want the candidates to stand out, increase their chances to get hired and make an unforgettable first impression even before meeting the interviewer. 


For that we want our candidates to show something that words can't; Show that they are MOTIVATED, RELIABLE and CONFIDENT.
One can write about having these skills, BUT there is nothing that will prove it to be true more than a video (CV-Clip)! 

 So record your own personal CV Clip and BEAT the competition! Read more about a CV Clip