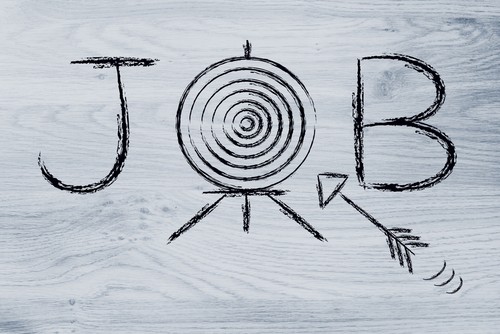 Tired of constantly being rejected? Getting the feeling that you might be making the same mistakes over and over again? There are many different ways on how to look for a new job and, in general, how to approach it. Below are tips on how to make your life easier when finding a new job.
1. Update your resume and LinkedIn profile.
The reason to focus on LinkedIn is because of its position – it is one of the top networking sites for professionals. Furthermore, there are more than 414 million users among whom there are many recruiters and company owners who are looking for a new colleague. What is important to focus on? You should update your work experience, skills, education and profile picture. Please keep in mind that the picture should be recently made and look professional.
Your resume is another essential aspect. It is the same as with the LinkedIn profile, it has to be up to date, and there should be a summary of your best qualities and skills. Keep in mind that your LinkedIn profile or resume can be adjusted depending on the job you are applying to. The right wording and skills pointed out can make an amazing difference.
2. Do a research on the company, the employer and the interviewer(s).

As a job seeker, you have a responsibility to get as much information as possible about the company of your interest, or if possible, about the people who will perform the interview. The reason is that the more you know and understand your potential employer, the better you will answer the interview questions, and then the higher your chances are of getting the job.
It might also help to have some clarity of what you actually want. Maybe you will find out that the company is the exact opposite to what you are looking for or that an employer is mistreating its employees.
3. Be prepared in advance for your job interview.
You are finally invited to a job interview, what now? One of the keys to success is to be prepared for the job interview by preparing responses to some of the most common job interview questions, such as "tell us about yourself?" or "where do you see yourself in 5 years?" The best response is to give to each question an example from your previous experience even if it was only an internship. It makes your words more reliable. Even if some questions will not be asked, you will have in your head many stories and examples, which will lead to a smoother and easier job interview.
Also, when prepared, you can ask insightful questions to your interviewer. This shows how interested you are in the job and if you take initiative.
4. The first impression matters more than you think.

To be prepared for a job interview and answer questions very well is just a part in getting a job. The first impression plays an essential role when it comes to deciding who to hire. It is not just about clothing, which off course should fit the company, but also, showing up on time, being polite from the moment you step into the office, smiling, expressing your enthusiasm towards the position you are applying to, etc.
A first impression matters not only in person but also on social media. Therefore, try to google yourself and see what comes up, make your Facebook page career friendly and take care of your LinkedIn page or any other platform you are using.
5. Thank you is important.

It is a great idea to send a thank you note via e-mail or message on LinkedIn to people you had an interview with, even if you had multiple conversations with different people. However, try to avoid impersonal thank you notes. They should be thoughtful, non-robotic and sincere.
6. Do not be afraid to be vulnerable.
It is perfectly fine to ask for help when you are seeking a new job. It can be help from family, a friend or even professionals who specialize in career coaching. They might help you with building your confidence and give you insightful advice about your résumé or what to do during a job interview.
Overall, finding a new job is a challenging and time-consuming activity. These tips are meant to give some guidance for you as a job seeker and to help you to succeed with your career. Good luck!
Asta Kerkhoven
Sources:
https://www.livecareer.com/quintessential/job-interview-tips
https://www.forbes.com/sites/jacquelynsmith/2013/02/27/10-unconventional-but-very-effective-tips-for-job-seekers/#2dd78871487a
https://www.themuse.com/advice/6-job-search-tips-that-are-so-basic-people-forget-them
https://www.recruiter.com/i/50-top-job-seeking-tips/
https://www.topresume.com/career-advice/10-tips-on-how-to-create-your-own-job-search-luck