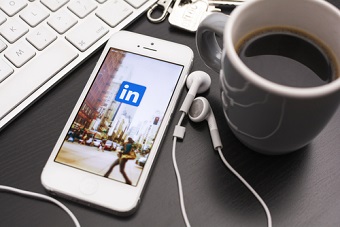 Are you aware that your default LinkedIn headline can be changed?

In fact, LinkedIn sets it as "At" - say for example "Senior Manager at Microsoft". While this conveys a certain message, there is a lot of potential to attract prospective leads to view your profile by making a discrete sales pitch and offering more info about yourself

What your headline should achieve
• Have keywords: Your headline should contain key words that will make you more visible in search items. You could be looked up for a number of reasons - recruiters, potential clients, and people from your company. These keywords will make you more searchable and instantly give others an idea of who you are and what you specialise in.
• Standing out: Often times I found myself looking for leads or wanting to network with people. I'd search for something and an entire list would pop up. What makes someone stand out? Their profile photo and their headline act, together in forming an image to first-time viewers:

For example, if you look at the list below, which headline gives you the most information and entices you to click further?
1. Instructional Marketing Manager at SchoolKeep
2. Account Management | e-learning | SaaS | online employee training | building strong client relationships
3. Digital Project Manager at Pearson Education Canada

For me it's clearly option #2.

Consider tweaking it this way:
• List your specialties: Remember those key words I mentioned? Use them. Use 3 key elements to your job role
"Recruiting for Apple – Imaging Science, Computer Vision, Machine Learning, Security & iOS/OS X Objective C"

• List your different occupations/passions: Don't be shy to express who you are and what you're passionate about.
"Entrepreneur | Investor | Social Media Marketing | Author | Speaker | Empowerment Coach"

• State what you're looking for / your Mantra: This can include examples such as "Looking to recruit developer for…", "Hiring Financial Analyst specializing in…", or it can simply be your motto or your company's:  "I create media that makes your life easier"

Whatever you choose to put in your headline, I urge you: be fun, make it appealing and ask yourself what would attract your target audience to your profile.