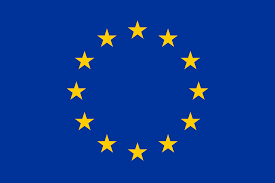 According to BBC news, the growth in the economy of the 19 nation bloc has doubled from the 0,3% rate recorded in the previous quarter, and was above analysts' expectations of 0,4%. With this growth, the data from Eurostat showed that the unemployment rate of 10,2% is at its lowest in the last four-and-a-half years, and the economy is bigger than it was before the financial crisis, eight years ago.
Howard Archer, economist at IHS Global Insight, said that Eurozone should be able to sustain growth of about 0,4% quarter-to-quarter, but he warned that several factors can influence it like global economic uncertainties and problems, the risk of recurrent terrorist attacks or the possibility of the UK voting to leave the EU in June's referendum.
While the inflation figures showed that the energy prices fell 8,6% year-on-year in April, the consumer prices rose 0,8% and unprocessed food prices rose 1,2%. The aim of the European Central Bank is to keep the headline inflation close, but below 2%.
Source:
BBC