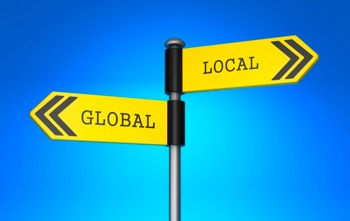 Finding the perfect job as an international in The Netherlands can be tough. What makes it more difficult is that Dutch companies may prefer to hire only local staff – small- to medium-sized (SMEs) companies who operate locally might not have a need to hire internationals.
An executive at a recent Offshore Energy conference, noted that results were achieved faster and with more efficiency when everyone spoke the same language and had the same cultural background. Also, local staff possess an adequate knowledge of English.

In addition, not only could it be more efficient, hiring local staff may be cheaper as there is no 30% tax rule, no relocation costs, or expat perks such as home leave for an organisation to consider. Companies looking for fast, easy results may choose to hire locals.

However, take comfort that there are many international companies that are open to the challenge of working across cultures and languages. Indeed, their profit may depend upon a global reach. Also, companies searching for new markets have had to adapt to different cultures and ways of working as part of good business strategy. This has made them more amenable to hiring international staff.

Organisations are also more likely to hire outside of national borders if local skills are not up to par. Many sectors such as oil, gas and information technology are complaining of lack in skills and experience and are casting a wide net to find talent. Moreover, knowledge of the Dutch language may not an immediate requirement in these positions.

It is a conundrum that might not have a direct answer – companies looking for the right talent need to weigh the pros and cons before they choose to hire locals or internationals.

By Sue Lawrence