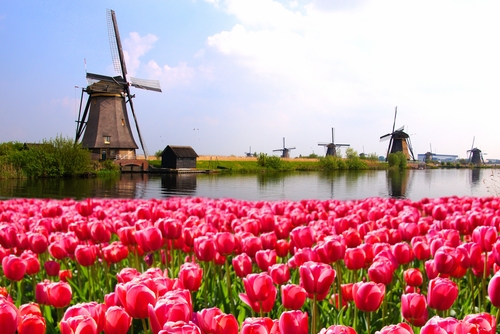 In a short series of articles, we will be exploring how to get work permits in the Netherlands, the types of permits available and the obstacles in acquiring them. In this first article, we give an overview of these permits. Subsequent articles will explore each type in more depth.
The Dutch love rules, and one of the perks is that rules are often pretty straightforward. Citizens of the EU, Iceland, Lichtenstein, Norway, and Switzerland do not need a work permit. (The exception is for Croatian citizens, who still require an employment permit.) Citizens from these countries may move freely in and out of the Netherlands, and may choose to live and work there as well, provided that they can support themselves whenever they are still looking for work or unemployed.
All other expats who wish to work in the Netherlands require a work permit. There are several types of work permits:
1. GVVA / Single Permit
2. Highly Skilled Migrant Permit
3. The European Blue Card
4. Search Year & Orientation Year Permit for Recent Graduates
5. Entrepreneur Permit
The GVVA / Single Permit
The GVVA / Single Permit consists of a Dutch residence permit and an additional document stating for which employer the foreign national is permitted to work and under which conditions. Before a GVVA work permit application can be filed, an employer must show that efforts have taken place to recruit a suitable employee in the Netherlands and European Union. Only after these recruitment efforts have not led to a suitable candidate can an employer start looking for employees outside the EU. The prospective employer submits the application for a GVVA at the Dutch Immigration and Naturalization Department (IND).
Highly Skilled Migrant Permit

The highly skilled migrant scheme is designed to allow Dutch employers to bring talented foreign professionals to the Netherlands and retain them, without having to prove that there are no suitable Dutch or EU candidates.
To qualify as a highly skilled migrant for work in the Netherlands, international applicants must have: 

- skills and experience that are relatively scarce

- a higher educational level (Bachelor minimum)
- some years of work experience

- specialization (for example in IT, engineering or science)
The applicant must also satisfy the minimum income requirements for highly skilled migrants, which are (as of January 1, 2016):
Older than 30 years € 4.240
Younger than 30 years € 3.108
Subsequent to graduation or after
Job-seeking year for graduates/
Highly educated persons € 2.228
European Blue Card Holders € 4.968
Note: Income is gross salary per month, excluding holiday allowance. This income requirement does not apply for scientific researchers or physicians in training to become specialists. In that case, their income must at least meet the provisions listed in the Dutch Minimum Wage Act (WML).
Only recognized organizations are able to submit applications of behalf of a highly skilled migrant. That means the organization has to be recognized by the IND as a sponsor.
European Blue Card
The EU Blue Card is a residence permit for highly qualified employment of third country nationals in the European Union. The conditions are a valid work contract or binding job offer of at least one year, and meeting the agreed minimum salary (above). The same personal conditions apply as for highly skilled migrants.
If they wish to be able to move around the EU, then EU Blue Card holders (and their families) are able to move to another EU country and take up another highly qualified position (as per the EU Blue Card Directive) after 18 months (legal) residence in the Netherlands.
Orientation Year Permit for Recent Graduates
This permit is for those who have graduated at a Master or PhD level at one of the top 150 universities worldwide (as per QS World University Rankings or ARWU from Jiao Tong Shanghai University) in the last three years. They are able to apply for the orientation year permit, which allows graduates to spend a year in the Netherlands looking for work.
Once they find employment, the employer must apply for a highly skilled migrant work permit, but with a lower salary requirement than for other applicants (see above). If they have not found a job within the year, they will have to leave the Netherlands.
Search Year Permit for Recent Graduates

This permit is for expats who graduate from Dutch universities. Once their studies in the Netherlands are complete, graduates who wish to work may apply for a search year permit. This is a residence permit for one year that allows graduates to look for a job in the Netherlands, for example as a highly skilled migrant. If they do not find a job during their search year, they have to leave the country.
To apply for a search year, graduates should contact the IND before the end of their studies, as one cannot stay in the Netherlands without a correct residence permit.
Entrepreneur Permit
Those who want to come to the Netherlands to set up their own business will need to apply for a residence permit for self-employment. Entrepreneurs must meet the requirements for the performance of their business or profession, and be in possession of all necessary papers for the performance of the company.
Also, their business activity must demonstrate a substantial benefit to the Netherlands. This is tested by experts in the Dutch government miniseries: for example, the Ministry of Education, Culture and Science will advise in the case of an artist, but in most cases, the IND will ask the Ministry of Economic Affairs. A points system is used to make the decision. Points are awarded in three areas:
- personal experience (training, entrepreneurship, work experience)
- business (market analysis, product / service, price, organization, financing)
- added value to the Netherlands (innovation, employment creation, investments)
Those who wish to work as a self-employed professional in the Dutch healthcare sector must sign up to the Individual Healthcare Professions Act (BIG) register, which regulates the provision of healthcare services by individual practitioners. Admission to the BIG register enables the use of a professional title acquired internationally.
By: Samir Rawas Sarayji