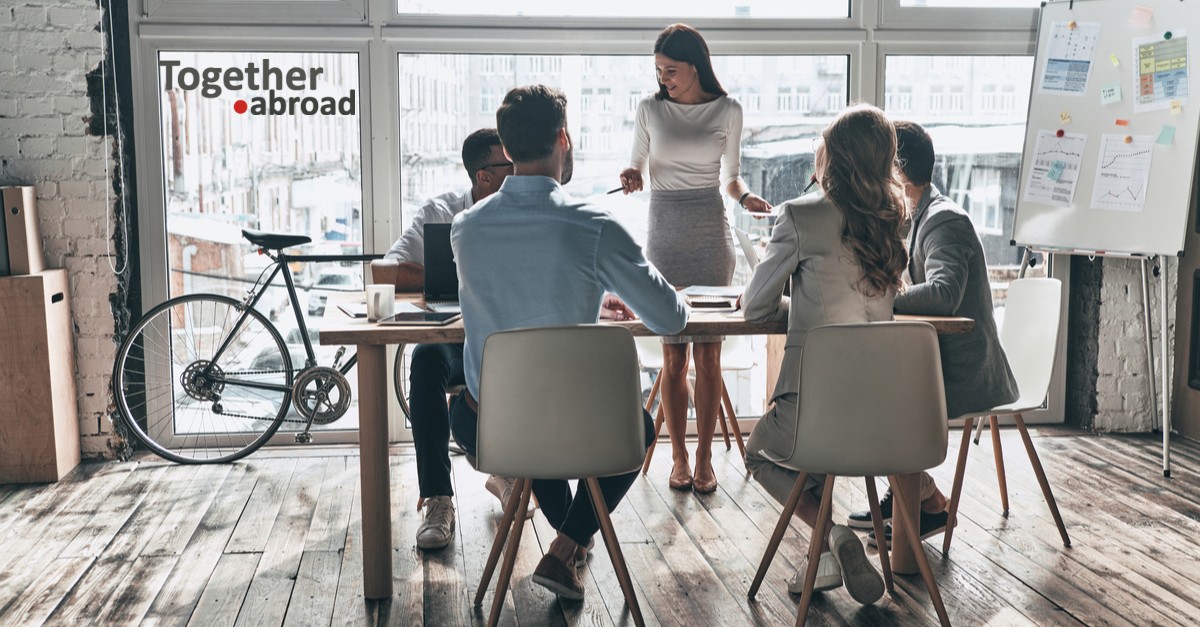 Female representation and gender inequality at work
Gender inequalities persist in social and economic life around the world.
OCDE (Organisation for Economic Co-operation and Development)
says that young women have more years of schooling than young men, on average. However, women are still less likely to engage in paid work. Gaps widen with age, as motherhood typically has adverse effects on women's pay and career advancement. Women are also less likely to be entrepreneurs and are under-represented in private and public leadership.
According to the
European Comission's
website, women remain underrepresented in the labour market. 67% of women are currently in employment, whereas men's employment stands at 79%. In other words, there is a gender employment gap of 12%.
Even if more women participate in the labour market, the burden of personal and care responsibilities still falls mainly on their backs. Simply put, women work more when they combine the time devoted to unpaid work (daily, household chores, inclusive care), personal activities and leisure, and the increase in these hours of work does not automatically lead to a more balanced division of domestic and caregiving work between women and men.
But, in Europe, more women than men graduate from universities. However, many women do not feel free in their choice of jobs or do not get the same job opportunities as men. It is often due to their responsibilities as a parent or as a carer of family relatives. For the same reason, women are more likely than men to work part-time jobs.
The varying concentration of women and men in different labour markets is a persistent problem in the EU. Still according to the European Commission, 3 in 10 women work in education, health and social work (8% of men), which are traditionally low-paid sectors. On the other hand, almost a third of men are employed in science, technology, engineering and mathematics (7% of women), which are higher-paid sectors.
The inequality of paid and unpaid work also means that women are more exposed to financial risks. In the Netherlands, women are almost three times more likely than men to experience an income reduction of 20% or more in the event of divorce. Shorter working lives and restricted careers also help to explain why women's pensions are relatively small. The gender pension gap in the Netherlands is the second largest in the OECD, with women's pension income averaging about 45% lower than men's. Current pension payments reflect historical employment choices and highlight the importance of eliminating gender disparities in labour market participation and hours worked.
Women represent a large part of the part-time workforce in the Netherlands and the consequences of this lead to gender inequality, which deepens in the unequal division of paid work, as men are better able to devote time (and progress) to full-time jobs. Correlated with this, inequalities are reinforced and grow in the unequal division of unpaid work at home, as women tend to do more domestic chores and take more care of their children than their spouses. This represents a serious economic and moral challenge for the Netherlands.
The right to equal pay between women and men is one of the EU's founding principles in the Treaty of Rome.
The European Parliament has repeatedly called for more measures at EU level to improve the application of the provisions on equal pay. In June 2019, it asked the Commission to develop concrete steps to improve wage transparency. In its 2017-2019 action plan to tackle the gender pay gap, the Commission assessed the need for new legal measures to enhance the application of the principle of equal pay and opportunities to improve wage transparency.
The initiative aims to combat the persisting inadequate enforcement of the fundamental right to equal pay and ensuring that this right is upheld across the EU, by establishing pay transparency standards to empower workers to claim their right to equal pay. The proposal aims at the following objectives:
– establishing pay transparency within organisations;
– facilitating the application of the key concepts relating to equal pay, including 'pay' and 'work of equal value'; and
– strengthening enforcement mechanisms.
While governments are responsible for shaping a policy environment that supports gender equality and diversity in the workplace, it is up to organisations and employers to put this into practice. It is also our role to combat this inequality and make some difference in the world.
Written by
Roberta Alves Vieira
for
Together Abroad