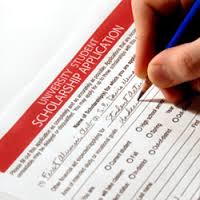 Scholarships in the Netherlands
The Dutch government continually attempts to make higher education as accessible as possible to students and mid-career professionals from other countries. In Holland, higher education is subsidized meaning that tuition fees can be kept relatively low, especially when compared with the United Kingdom and the United States.
Regular Scholarship
If you are in full-time/dual higher education in the Netherlands, you may be eligible for a student grant. You must satisfy the following three requirements:
Age: you must be under the age of 30 when you become entitled to a student grant
Nationality: you must be a Dutch national or have the same rights. You can check this with the nationality chart.
Education: you must be in full-time or dual education
Do you fail to meet the nationality requirement, but are you under 30 and do you come from a country in the EU/EEA or Switzerland? Then you can apply for limited funding, namely the loan tuition fees.
Please note: if you receive a student grant, an extra earnings limit applies. In 2009 you may earn a maximum of € 13.215,83 (2008: € 12.916,17) in supplementary income. This refers to aggregate income or taxable wage, and you must keep accurate records of your earnings yourself.
For more information on visa tipes go to DUO – IB-Groep
Europe
Most student exchanges within Europe are funded by the European Union. For European students, EU exchange programmes have the advantage that many important matters are already taken care of, such as funding, housing and acceptance at the institution. Often students will know in advance how many credits they will earn during the period of exchange. Download the European programme Erasmus
Exchange programmes
The easiest and cheapest way to study in the Netherlands is through an exchange program. Many Dutch higher education institutions have exchange agreements with partner institutions in countries throughout the world. Exchange programs and agreements are often limited to specific fields or disciplines. Ask your own university or college about the possibilities.
Scholarship search engine
Grantfinderis the online search engine which brings together a range of Dutch scholarships for international students who wish to come to the Netherlands.
Check the website www.grantfinder.nl
For information about opportunities related to regular student grants and refunds for the double payment of tuition fees, students from EU member states can contact the DUO – IB-Groep .
Many European students can get financial support from their own government when they come to the Netherlands for a study. Download nuffic informatiomn scholarships Europe
Source of information Nuffic