clubs the hague

"PIP is a cultural stage located on the BINK36 premises in The Hague. It is an accessible place where everyone, young and old are welcome. PIP has evolved in the past six years to the only medium stage in The Hague where both local and national emerging talent can express themselves. The organization conducts a broad program including art, electronic music, rock, dance, theater and discussion evenings. In addition to the PIP Club is located on the grounds of the barracks the screen print the Kijm & Sons, a wood shop, a skate ramp and a rehearsal room where bands can rehearse. Within the walls of PIP, there is also space for young artists and entrepreneurs who rent a studio or office space her" CLICK HERE TO READ MORE...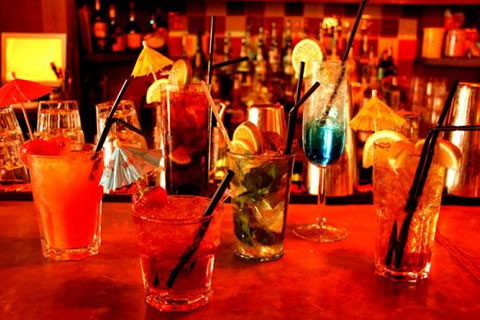 "Experience the Caribbean in the heart of The Hague. We introduce Havana, a real dancafé in Cuban style. At Havana you can have lunch, dinner, dancing and attend fun workshops. Each week Havana organizes a fun party and you can also salsa lessons or attend cocktail workshops. Remove the feet of the floor and learn the dance steps of Salsa. Accompanied by lively music, you can learn the beginning steps of Salsa. And if you always wanted a Mojito or have to make a Caipirinha than Havana is the right place!"...
Our Career programs assist you to Get hired
For an expat moving to the Netherlands, getting the right direction is very important. It's important that one knows which steps and direction to take. Linda is an exceptionally talent counselor, her advice has helped me land a job within a week of coming to the Netherlands. I am grateful for her mentoring and look forward to a great working relationship in the future.

Dr. Hrishiraj S | Clinical Research & Affairs Manager
Linda provided expert advice on personal branding including developing a top-notch, market-aware CV, highly tailored job applications, and approach strategies with potential employers in the Netherlands. Furthermore, I found Linda to be highly knowledgeable in key related fields such as recruitment strategy, immigration law, contracts, labor agreements, and (un)employment benefits. I would recommend her to anyone who needs professional help with transitioning to a new career.

A. Aboufirass | Structural Engeer
Linda is a big mind. She thinks about things that the rest normally overlook. The insight she has about the dutch job market can only be achieved through years of experience and persistence.
Her business savvy is complemented by her mastery of understanding the client's needs and requirements. For my career I could say, she was the "Mary Poppins", who guided me through thick and thin and helped me to land a career in the Netherlands
S. Bhattacharjee | FP&A Manager