Museums Utrecht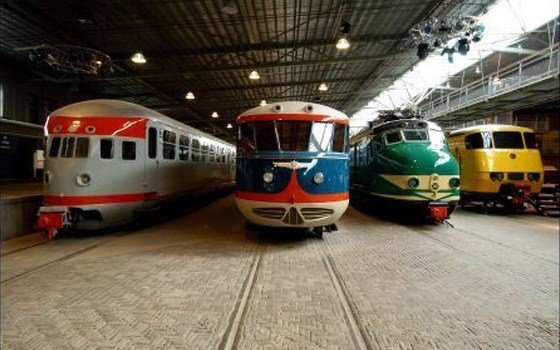 "The Railway Museum in Utrecht, Het Spoorwegmuseum, established in 1927 is dedicated to preserving historical equipment from the Dutch national railway. In 1954 the museum was permanently housed in the Maliebaan Station in Utrecht. A major renovation occurred in the late 1900's, with the addition of new and modernized facilities. In 2002 the building was completely remodeled with a more public friendly appeal featuring interactive exhibits, drawing hundreds of thousands of delighted visitors"by www.holland.com CLICK HERE TO READ MORE...
Our Career programs assist you to Get hired
For an expat moving to the Netherlands, getting the right direction is very important. It's important that one knows which steps and direction to take. Linda is an exceptionally talent counselor, her advice has helped me land a job within a week of coming to the Netherlands. I am grateful for her mentoring and look forward to a great working relationship in the future.

Dr. Hrishiraj S | Clinical Research & Affairs Manager
Linda provided expert advice on personal branding including developing a top-notch, market-aware CV, highly tailored job applications, and approach strategies with potential employers in the Netherlands. Furthermore, I found Linda to be highly knowledgeable in key related fields such as recruitment strategy, immigration law, contracts, labor agreements, and (un)employment benefits. I would recommend her to anyone who needs professional help with transitioning to a new career.

A. Aboufirass | Structural Engeer
Linda is a big mind. She thinks about things that the rest normally overlook. The insight she has about the dutch job market can only be achieved through years of experience and persistence.
Her business savvy is complemented by her mastery of understanding the client's needs and requirements. For my career I could say, she was the "Mary Poppins", who guided me through thick and thin and helped me to land a career in the Netherlands
S. Bhattacharjee | FP&A Manager