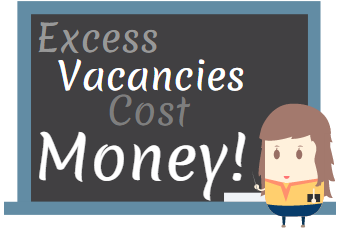 There is at least eight per cent vacancy in Dutch primary schools because the number of pupils is decreasing. This is a particlular issue for schools in Limburg, Noord-Brabant and Friesland.
Daniël Vos' research project at the TU Delft recently demonstrated this. Rinda den Besten of the Primary Education Council (PO-raad) was not surprised by this, and commented on Saturday's issue of Trouw: "Some places even have a vacancy of 20%."

Normally, a vacancy rate of 4% is considered as acceptable in order to have sufficient room for a decrease or increase in the number of pupils. Additional heating, cleaning as well as lighting costs must be paid for this excess space, however this money does not go to education, says Den Besten.

Vos' research highlights that continuing to use the excess space would cost €47 per square meter per year, whereas the opposite by means of shutting down the space would cost about €18 per square meter. In total, the current excess space leads to an annual loss between €6,7 million and €17,5 million per year.

By C. Maiko Schnelle